Books That Make You Go "YUMM"!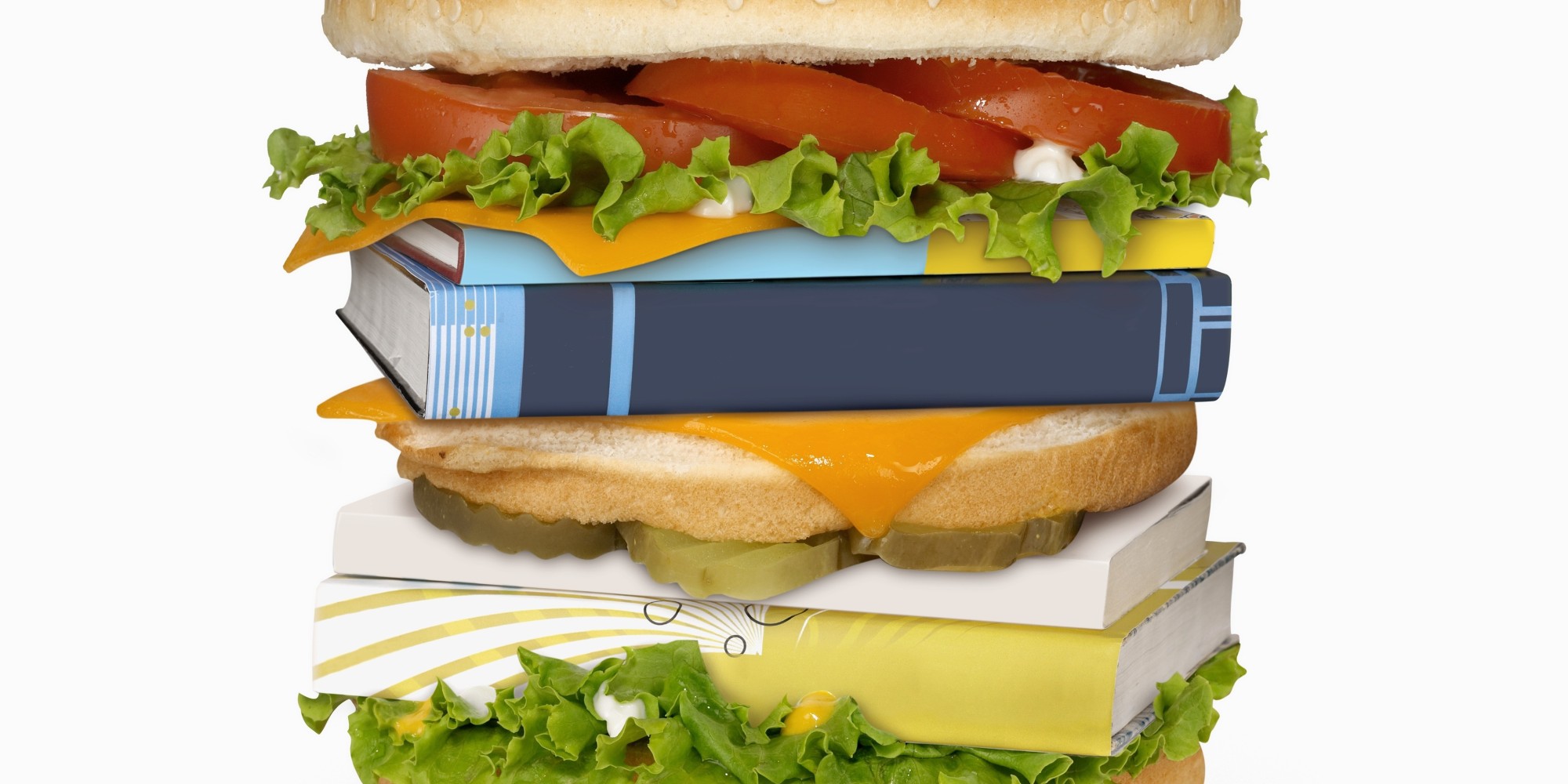 With the holidays quickly approaching, it's no wonder why the subject of FOOD is always on the brain! The month of November is the beginning to a windfall of holidays that serve up scrumptious feasts of decadent dishes and delicious desserts. For many of us, it's our favorite time of year, a season where we can't wait to dive into the celebratory spirit of dining with family and friends. We think about it. We dream about it. So why not read about it, too? In honor of the festivities, I've pulled some of my favorite children's picture books from the shelves, which each pay tribute to FOOD, GLORIOUS FOOD! Written and illustrated utilizing mouthwatering descriptive imagery, readers will be enticed to plunge right into the pages, kicking off their holidays with these terrifically tasty tales!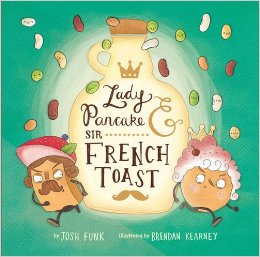 Lady Pancake & Sir French Toast
By Josh Funk
Disaster strikes the contents of a refrigerator when the breakfast fare finds out that the syrup is almost empty! Lady Pancake and Sir French Toast are usually on friendly terms but when their condiment begins to quickly running out, the race is on to see which one gets the last drop. Faster and faster they speed, guiding the reader on a yummy adventure through food inspired locations such as "Chili Lagoon" and "Sauerkraut Peak." Kids will adore the hysterical charade of the chase as they absorb the author's underlying theme that friends should always share with one another.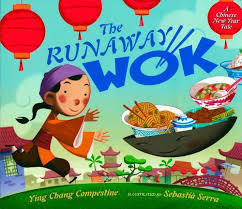 The Runaway Wok
By Ying Chang Compestine
Ming Li comes from a poorer family who must trade what little they have in order to acquire something to eat in the market. One day, the boy is sent to do his mother's bidding, where he must go to trade their last few eggs for a bag of rice. While on his way, he meets an old man with his own strange and unusual object to trade, a singing wok. Promising to solve all of his family's problems, he insists that the magical pan has special powers that will bring more luck than any old bag of rice ever could. Agreeing to the swap, Ming brings home the pan where his mother and father are initially furious. They change their minds quickly when the wok vanishes, returning with bowls full of festive foods and other goodies. Where did these treasures come from? Read "The Runaway Wok" to find out!
Showdown at the Food Pyramid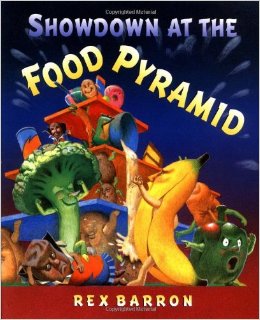 By Rex Barron
Rex Barron creates a wonderful story about a food pyramid that becomes unbalanced when a group of hooligan "junk food" tries to take over! Chocolate candy bars, hot dogs and doughnuts (just to name a few) attempt to throw over the healthy hill but no sooner than they do, the entire platform falls to the floor. With help from the healthier ingredients of grains, dairy, vegetables, proteins and fruits, the pyramid is restored to its sensible self once again. Kids will love the hysterical personification of "Junk" vs. "Healthy" foods in this story but will also learn a thing or two about how to maintain a well-balanced diet.