Favorite Summer Reading Picks of 2017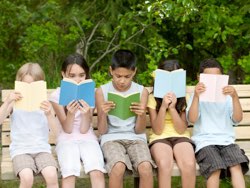 Well, we're at it again! Westwood Public Library's Summer Reading Lists are being printed as we speak, filled with enticing options for all ages ranging all the way from adults to small children. Now, these literary summaries aren't just randomly chosen, no siree! Staff spends the whole year compiling the smartest, funniest, most mysterious and downright entertaining novels published throughout the year in the hopes that we can pass on our treasure finds to you. Of course patrons are not required to choose solely from these titles. They are merely suggested reading options we think you will enjoy, so feel free to propose your favorites to us, too! Working in the Children's Department, I've been able to graze through some pretty wonderful stories in 2016 and 2017, my favorites being those targeted for fourth, fifth and sixth graders. Perhaps it's because I enjoy keeping up with the reading habits of my twelve year old or maybe it's the fact I'm interested in the topics which appeal to children of this age. If you have a child that fits this bracket and is looking for a couple of fantastic books to kick off their summer, here are a few that have topped my list I'd like to share with you. Happy Reading!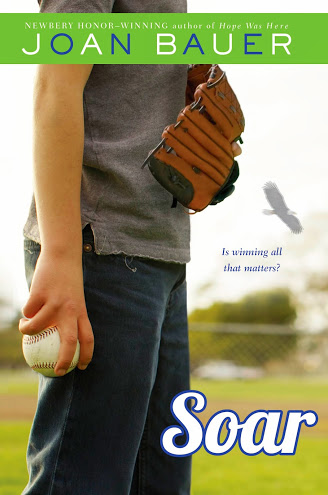 Soar
By Joan Bauer
You don't even have to like baseball to enjoy this heartwarming story about a boy named Jeremiah whose love for the game takes his losing middle school team straight to the brink of greatness. Led by his inspiring coaching skills and even more impressive heart, Jeremiah teaches an entire town about the importance of loyalty, friendship and to never back down.
Insert Coin to Continue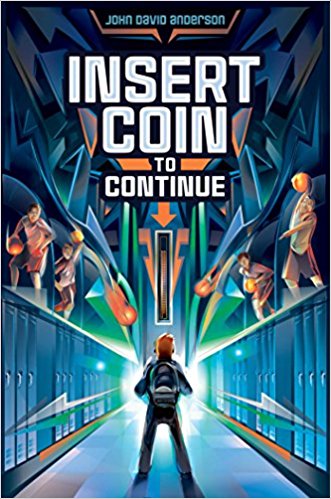 By John Anderson
What happens when you love video games too much? They take over your life! At least that's what happens to Bryan one morning when he wakes up and finds his home, middle school and basically his whole life has been transformed into "Sovereign of Darkness". Having to battle his way to the final level by solving puzzles, completing missions and outrunning an evil bully, does Bryan have what it takes to beat the game?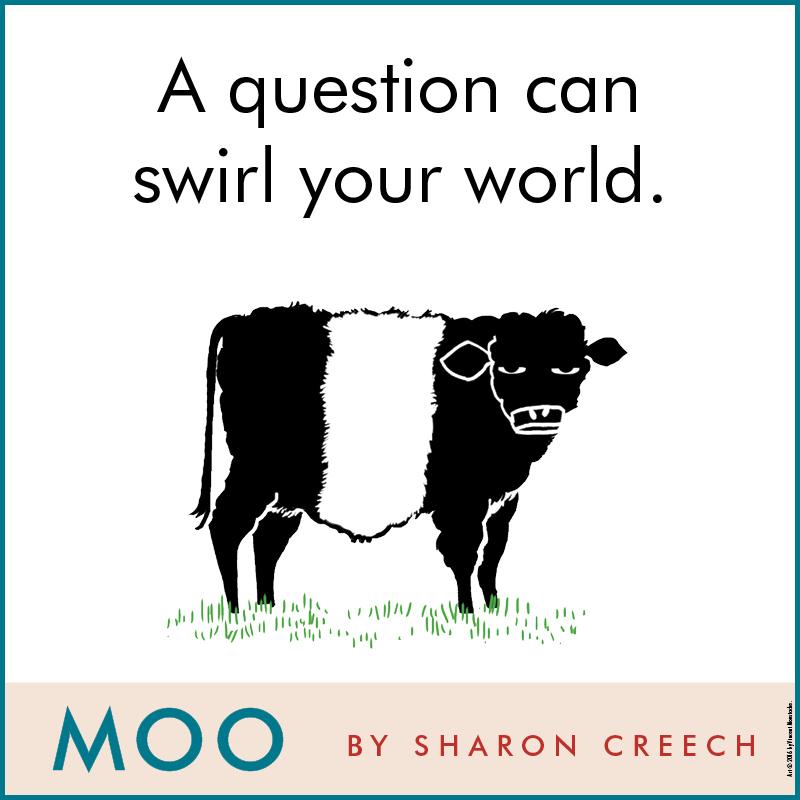 Moo
By Sharon Creech
If you have a soft spot for the state of Maine, this book entitled, "Moo" is just for you! Written in poetic stanzas that only make reading the story more pleasurable, readers will follow the tale of a family who leaves city living for the rural environment of northern New England. With the unlikely friendship of an elderly woman and her ornery cow, both the kids and parents learn there's more to love about Maine than just lobster and blueberries.
Just My Luck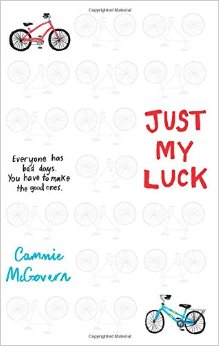 By Cammie McGovern
Bennie comes from a big family whose closeness has always been able to fix any pain or problem that's ever come their way. That is until his dad's health takes a turn for the worst resulting in a stack of unpaid medical bills that are too expensive for the family to handle. Although life seems to be handing over nothing but a bunch of bad luck, Benny uses all the love and compassion that binds his parents and siblings together to find the key to what real fortune truly is.
Stef Soto, Taco Queen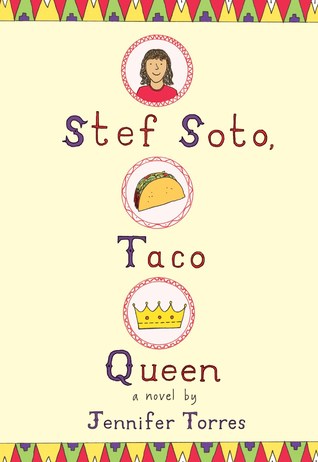 By Torres
Even though I'm big into the dramatic realistic fiction titles, "Stef Soto, Taco Queen" was one light read I just couldn't put down. The spunky pre-teen will show you her side of what it's like to want to escape the family's Mexican business as well as save it when her parent's livelihood is headed for disaster. Will the one person who's the most likely to shut the taco truck down be the one who turns out to be her hero?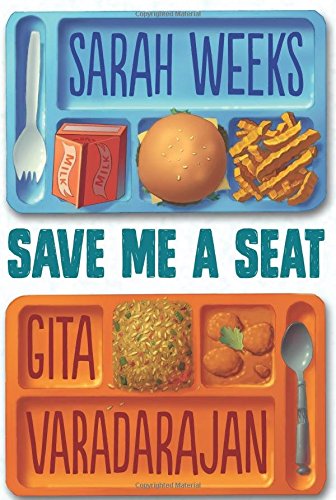 Save Me a Seat
By Sarah Weeks
This cleverly told story about a boy named Ravi who has just moved from India to the United States, gives insight to the transition from one country to the next and the challenges he faces. Beyond the cultural differences he experiences that temporarily turn him upside down, Ravi bonds with another boy who has a similar conflict with a school bully, showing him all that really matters is finding a true friend.