From the other side of the desk in the Children's Room

After my first child was born, a friend came to visit me in the hospital and told me to take her to Babies and Books at the library. That was late in 1999 and I was happy to find out that there was a program for babies. I had been collecting children's books for years before my daughter was born and this was the perfect fit for us. So, once the winter was behind us, I bundled her up and we have never looked back.
Now my daughter is 16 and I also have a younger daughter who is 12. Both of the girls have grown up here at the library. They have attended story times, Halloween parades, animal programs, dance programs, to name a few, and most recently Harry Potter Night. It has been wonderful to be a patron here but I also know what it is like to be on the other side of the desk.
For the past 12 years, I have worked in the Children's Room and have enjoyed every minute of it. I love seeing the children come in and love everything that the Children's Room has to offer (even shelving). Over the years, I have filled in on countless story times from Babies and Books to Little Listeners. I get excited each time I do it! I love to read picture books to children. I don't mind getting up there and singing and dancing in front of babies, toddlers and preschoolers!
The staff here in the library is amazing. They are always supportive and energetic. They welcome my suggestions and creativity. I have worked many jobs in my life but this is my favorite! I feel quite comfortable being surrounded by books and children. Also, for the past two years, I have had my own program called Creative Kids. Each week I work with kindergarten and first graders and do creative dramatics and crafts. These have been two of my passions and I am so happy to be able to do this each week with this wonderful group.
I look forward to working here in the years to come. I feel very comfortable being surrounded by children's books. Below you will find some of my favorite picture books.
Happy Reading! (Click on the title to see if its in the library)
Blueberries for Sal by Robert McCloskey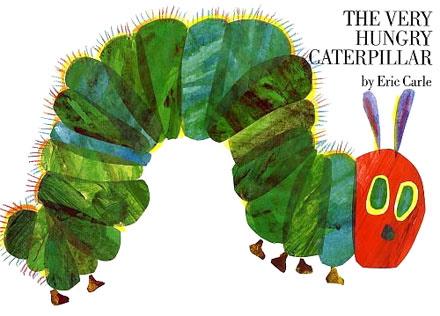 The Very Hungry Caterpillar by Eric Carle
Each Peach Pear Plum by Janet & Allan Ahlberg
Madeline by Ludwig Bemelmans
GoodNight Moon by Margaret Wise Brown
Good Night Gorilla by Peggy Rathmann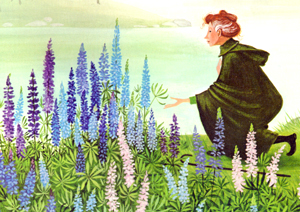 Mike Mulligan and His Steam Shovel by Virginia Lee Burton
Miss Rumphius by Barbara Cooney
Olivia by Ian Falconer
Corduroy by Don Freeman
The Snowy Day by Ezra Jack Keats
Make Way for Ducklings by Robert McCloskey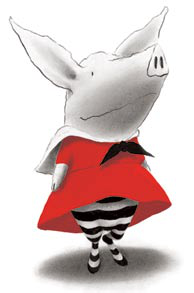 Martha Speaks by Susan Meddaugh
We're Going on a Bear Hunt by Michael Rosen
Caps for Sale by Esphyr Slobodkina