Getting to Know Local Authors and Illustrators of Massachusetts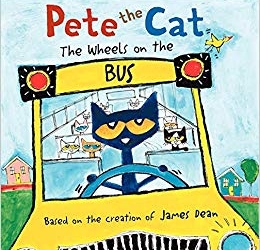 I watch kids and parents tote out massive book bundles continuously and it's always interesting to see which popular titles are being grabbed first! Among the more popular are usually H. A. Rey's Curious George series, nonfiction books about trains, oceanography guides, Rick Riordan fantasies, Disney DVD's and Magic Tree House paperbacks. While these remain steadily in high demand, there's also another faction of literature that families are drawn to within the children's department.
Media created by local authors and illustrators of New England are among the most frequently requested items by Westwood patrons and judging by the massive pool of talented contributors, there's little doubt as to why. One explanation is due to the fact that our residential audience can relate to familiar settings and colloquialisms expressed by characters, making them more identifiable and fun to read. Another factor is the likelihood that kids may get to actually meet their local literary heroes through a planned school visit or sponsored library event, (a few weeks ago we had author Victoria Coe of Fenway and Hattie grace us with a speech and signing). Plus, who knows? Just by recognizing that these books came directly from our area, kids gain a sense of confidence that they could possibly follow in their same footsteps some day!
Can we find the next Jan Brett, Jeff Kinney or Eric Carle right here in our own little library?
I believe we can.
This is why we actively seeks out new publications produced by north east's finest literary artists in the hopes to foster this wonderful connection between themselves and our younger clientele. Here are a couple of my preferred titles from New England authors and illustrators that have inspired thousands of readers (including myself) to dive into their world of imagination.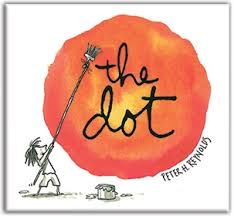 Peter Renolds
Author of several titles including The Dot, Sky Color, and The North Star, Mr. Reynolds resides in Dedham, Massachusetts and has continually produced books that are thematic after "authentic learning, creativity and self-expression". He is a graduate of Massachusetts College of Art and Fitchburg State College where he won several awards such as the prestigious Communications Student of The Year Award and Litterarum Humanarum Doctor. Among Reynolds published accomplishments, he is also responsible for the animated movies The Blue Shoe and Living Forever.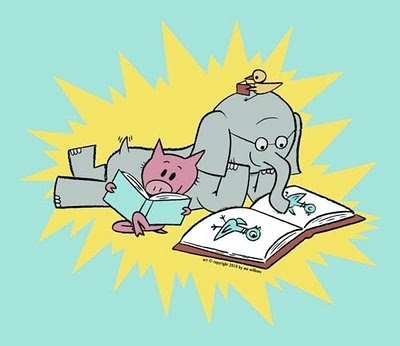 Mo Willems
The "Elephant and Piggie" stories not only remain this library's "Top 5 Most Adored Easy Reader Series" but also most libraries and book stores around the country. Revered for dreaming and creating animal characters such as "Pigeon", "Duckling", "Edwina the Dinosaur", "Knuffle Bunny" and his newest, "Diva" and "Flea", Mr. Willems is renowned for his gift of bringing animal creatures to life with quirky yet loveable personalities. Among the author/illustrator's greatest achievements are three Caldecott Medals, Good Read Choice Award for Best Picture Book, Golden Kite Award for Picture Book Illustration, Book Sense Book of the Year Award and Daytime Emmy Award for Outstanding Writing.