Ghoulishly Fun Tales for Young Readers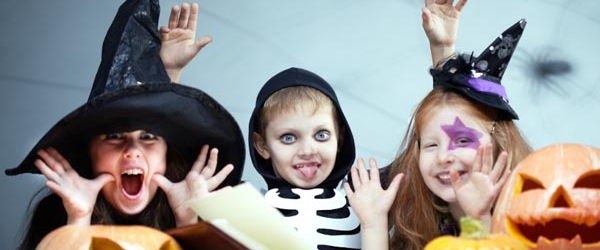 Halloween is right around the corner and the children's department is hand picking a ton of sensational "scream treats" perfect for your little literary lovers! We know that our patrons adore a bit of a scare in their reading material during the "ghoulish" month of October so we plan on being prepared. Between our picture book and easy reader's shelves, we'll find frightfully funny and entertaining stories perfect for your kids (and even include some silly ones) to get you rolling into the spirit of the season! If your child is really a fan of these seasonal tales, we have permanently placed a year round "Holiday" section loaded with favorites like "Llama Llama Trick or Treat" by Anna Dewdney and "Angelina's Halloween" by Katharine Holabird for your family's convenience. Located in the back of the children's department near the play area, Halloween books are labeled with witch stickers found on the spines allowing easy browsing for both parents and kids. It's the time of year to sample the spooky side of our fun October collection and here are a few to get you started!
Picture Books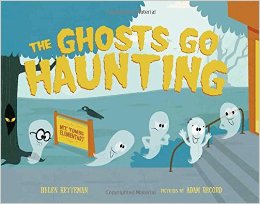 "The Ghosts Go Haunting"
By Helen Ketteman
If you've heard the classic children's song, "Ants Go Marching" you're going to love this adorable story about a gaggle of ghoulish creatures! One by one, skeletons, witches, monsters, goblins and ghosts celebrate their Halloween to the tune of the original lyrics, gifting kids with a delightful song and dance about the Halloween spirit.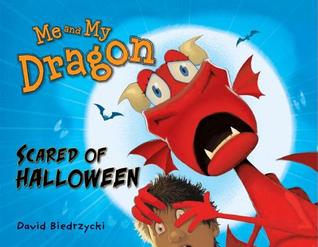 "Me and My Dragon Scared of Halloween"
By David Biedrzycki
Who hasn't ever been a tad bit afraid of "All Hallows Eve" at one time or another? For a boy's best friend who just happens to be a dragon, the whole idea is simply terrifying! With the help of his pal, the author writes a sweet story of encouragement that teaches the scaly creature how to dress up and have fun on the best holiday of the year!
Easy Readers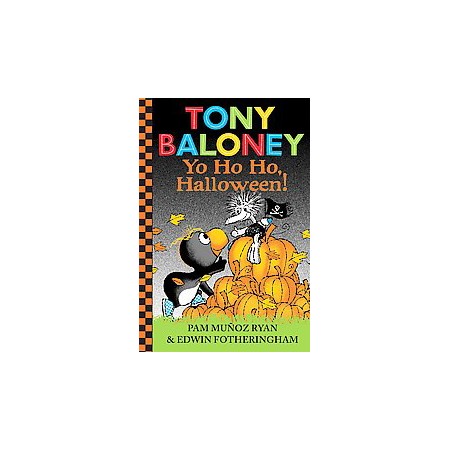 "Tony Baloney Yo Ho Ho, Halloween!"
By Pam Munoz Ryan
Tony Baloney (the penguin) is all excited about the school's upcoming Halloween parade where he will be able to dress up in a costume! While his family has always made their outfits for the occasion, Tony acts rashly and buys a pirate garment instead. After foolishly breaking classroom rules and ignoring his mother's advice, Tony Baloney must learn the real meaning of "Halloween Spirit" before it's too late.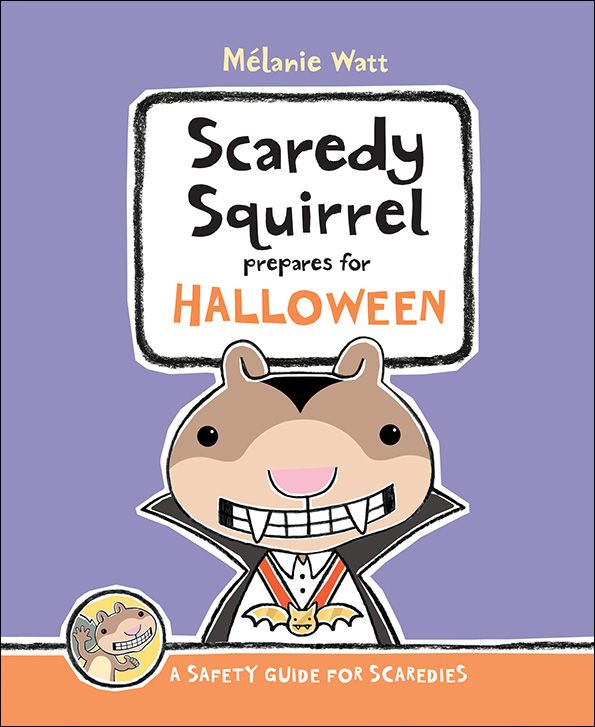 "Scaredy Squirrel Prepares for Halloween"
By Melanie Watt
New trick-or-treaters need a little help learning the ins and outs of Halloween works and luckily, Scaredy Squirrel has prepared his own essential safety guide designed just for them. Topics such as "Getting to Know Your Halloween Candy", "How to Choose a Costume" (and how to make it), "Decorations" and "Hair Raising Activities" will teach your tiny ghosts and goblins tips to staying safe as they enjoy this unique and fun illustrated manual.