Gobble, Gobble, Gobble Books to Celebrate Thanksgiving!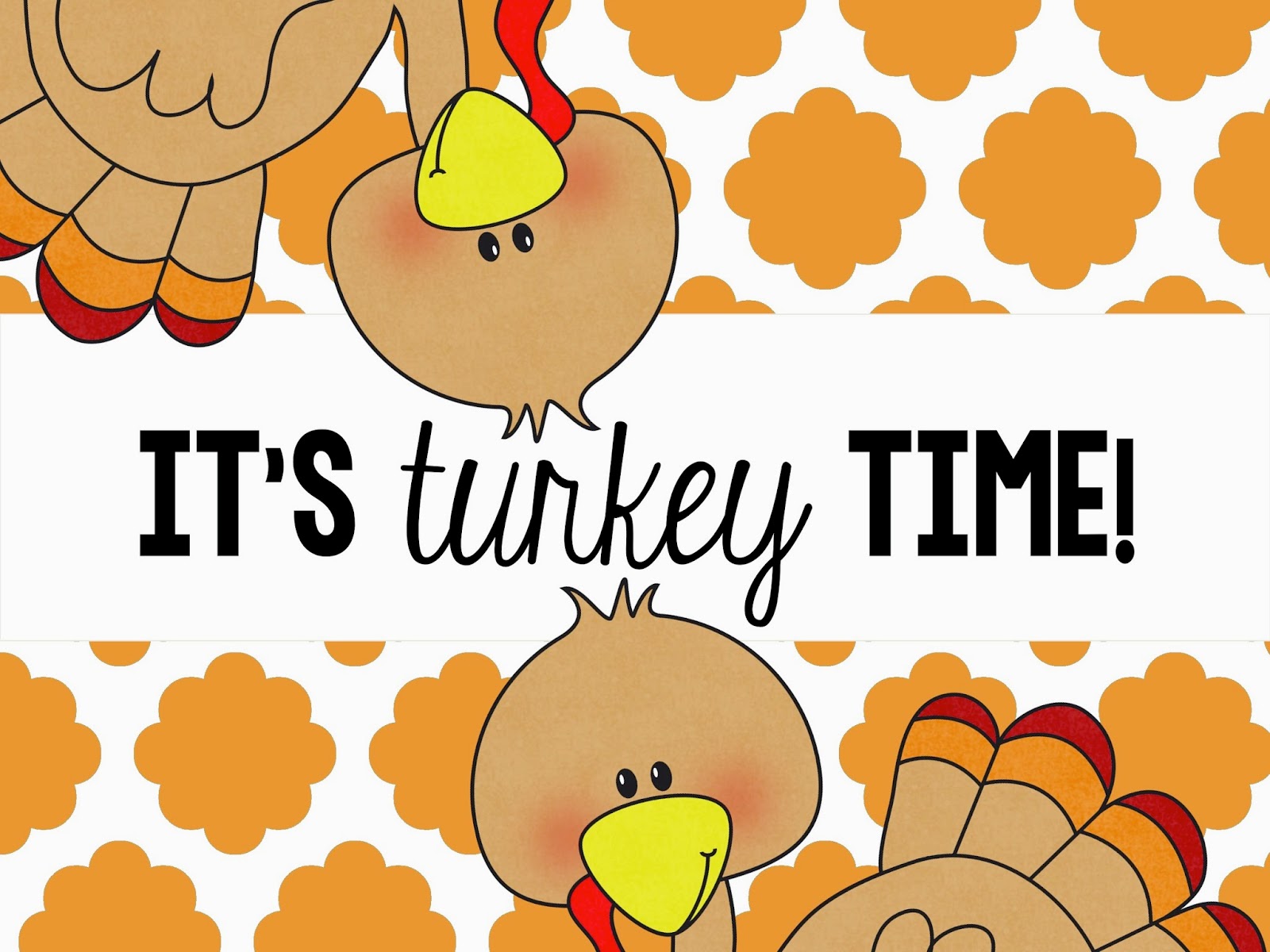 November is TURKEY TIME where we celebrate giving "thanks" for all we are fortunate for. It is a time where family and friends gather around a table to feast upon delicious fall treats such as mashed potatoes, rhubarb pie and cranberry sauce while appreciating the presence of loved ones as we share this special meal. Not only do we associate Thanksgiving with decadent banquets of food but also the appeal of warm colors and fresh scents that hold particular meaning during this season. Yellow maple leaves, red apples and orange pumpkins ripe and round on the vine are just a few of the gifts we receive each autumn to celebrate all of the wonders that November brings.
As we prepare to trim the turkey, decorate our homes and reach out to loved ones we haven't talked to in a while, it's also fun to put a few holiday themed books on the shelves for our little ones to enjoy. Not only is this an excellent way to provide entertainment, specialized celebratory books are a wonderful way to teach, expose and excite children when preparing them for occasions such as Thanksgiving. Unbeknown to many, the holiday collection in our children's department provides a unique assortment of contemporary and traditional titles, offering the opportunity for readers to dive in to a vast array of topics associated with any particular festivity. When it comes to Thanksgiving Day titles, we got you covered. So if you havent yet found the right "Turkey Day" story for your family, come on down and browse this section of unique library inventory. Perhaps your child is interested in environmental changes which occur during the fall or the sentimental aspect of reconnecting with family and friends near and far? Maybe the history of pilgrims intrigues your tots or the culinary preparation that goes into cooking up the feast? Wherever their interests lie within Thanksgiving Day jubilation, the Westwood Public Library is sure to have just what you are looking for to complete your holiday tradtion. If you need a good start, try out a couple of my favorite November seasonal reads to add just the right amount of spice to your next gathering!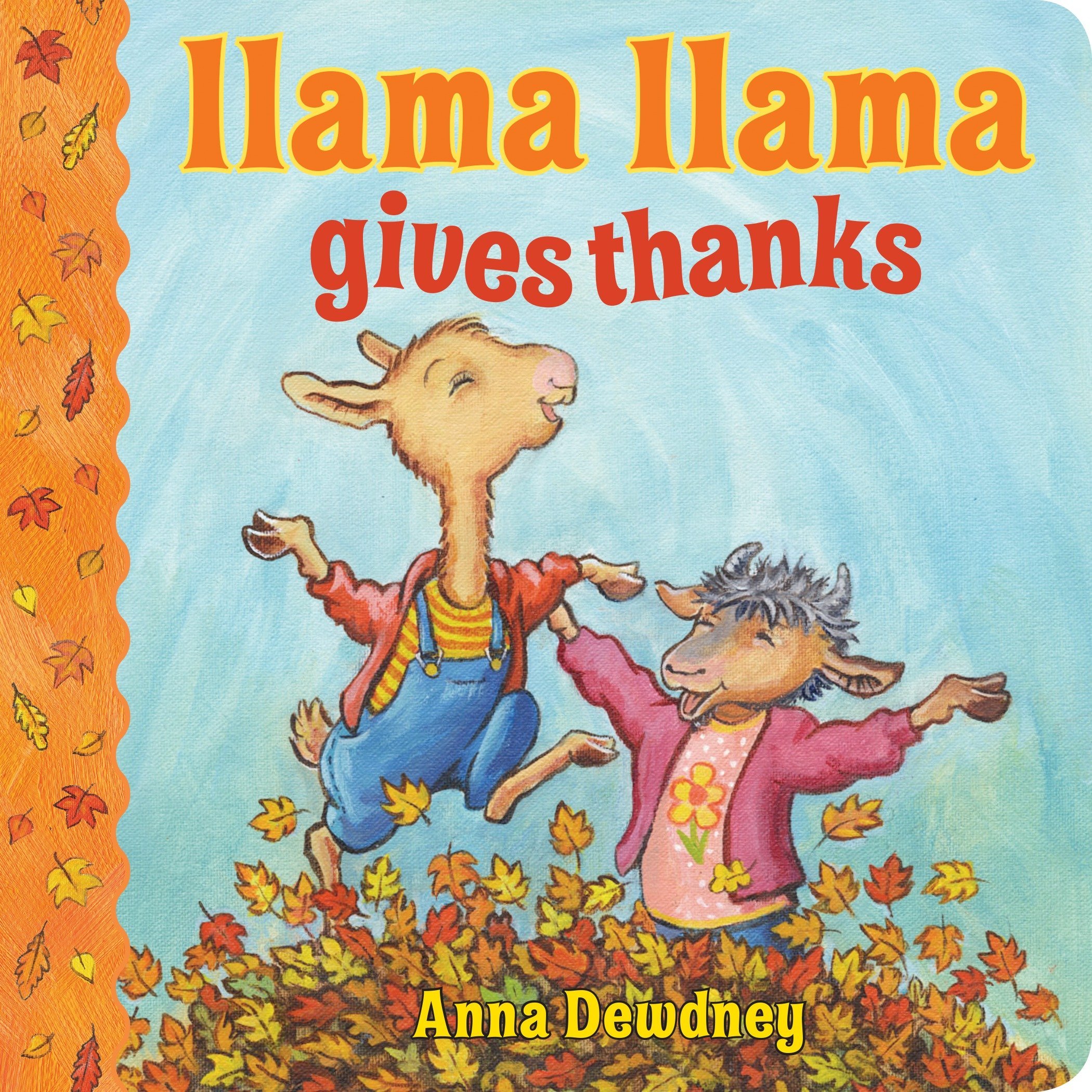 "Llama Llama Gives Thanks" by Anna Dewdney
This sweet and simple story is ideal for babies and toddlers when they are ready to be introduced to the core concepts of Thanksgiving. "Friends, togetherness and a yummy feast" is the perfectly conveyed message Dewdney creates to communicate with young audiences about the importance of this celebration spent with family and friends.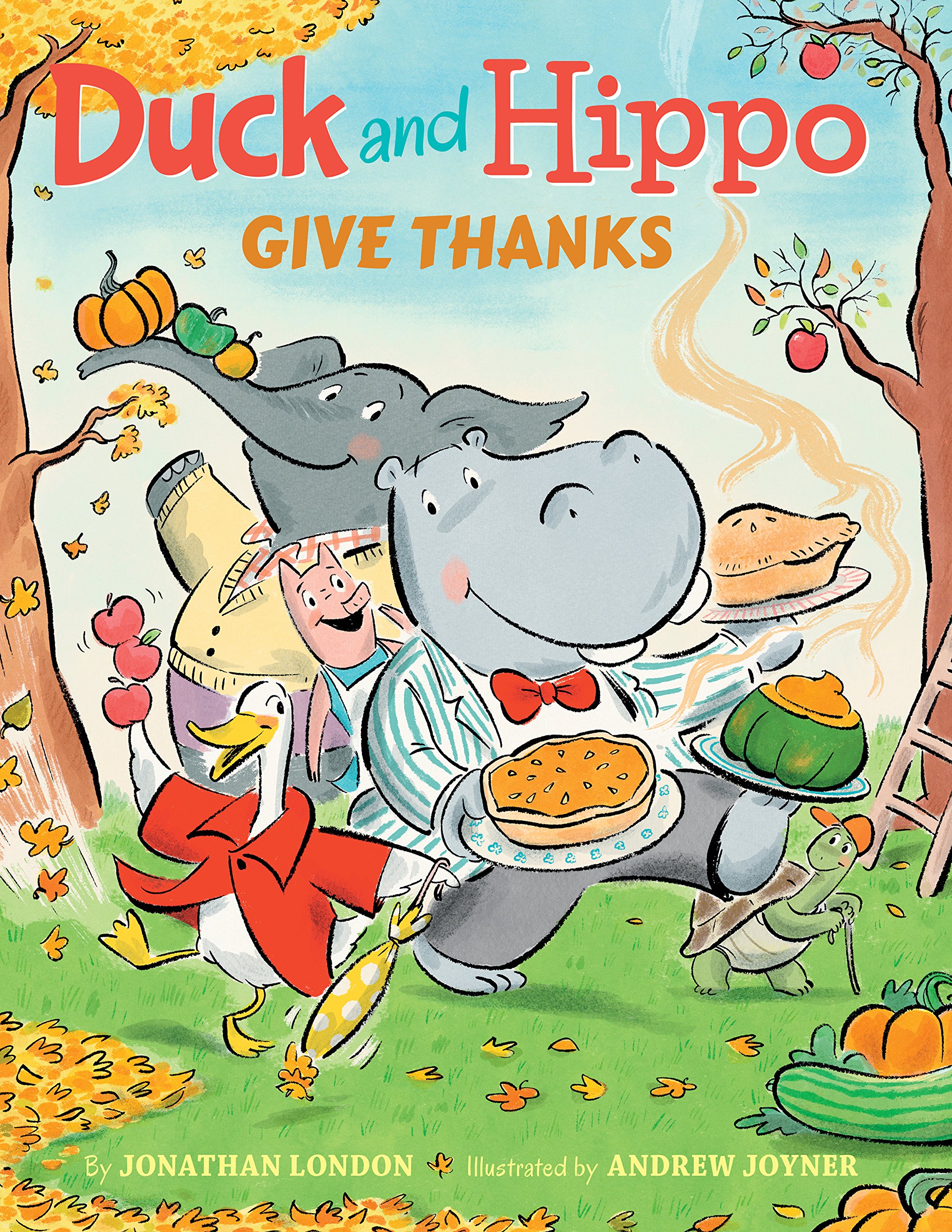 "Duck and Hippo Give Thanks" by Jonathan London
This adorable animal tale tells the story of a Hippo who wants nothing more than to spend Thanksgiving with his closest pals, enjoying a traditional holiday meal. After inviting all of his buddies over to a feast at his home, Hippo goes to work whipping up the most delicious customary dishes, convinced this is what makes Thanksgiving Day important. Everything seems ready to go until his guests arrive with a different plan for the menu, imparting the valuable lesson, "All that matters is being together!"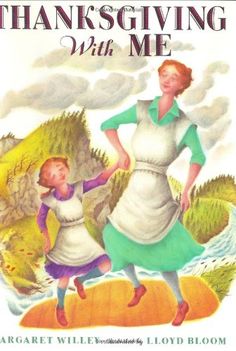 "Thanksgiving with Me" by Margaret Willey
This is a traditional Thanksgiving title that focuses on the importance of family. A little girl begs her mother to tell her all about four uncles who have been away at sea for some time, in order to learn more about them before their arrival. As she listens to the stories of long ago, the daughter is inspired to give her uncles the best homecoming meal, along with dance and music to complete the festivities.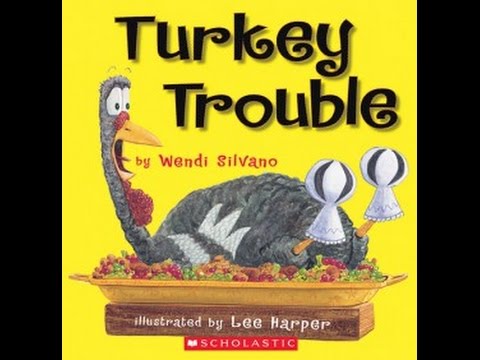 "Turkey Trouble" by Wendi Silvano
This is a classic book all about the fate of one turkey during the holiday season who takes it upon himself to change the main course to something else! By dressing up in costume and pretending to be different barnyard animals, turkey's comical attempt to hide his identity will leave readers giggling and hoping for the happy ending he is looking for.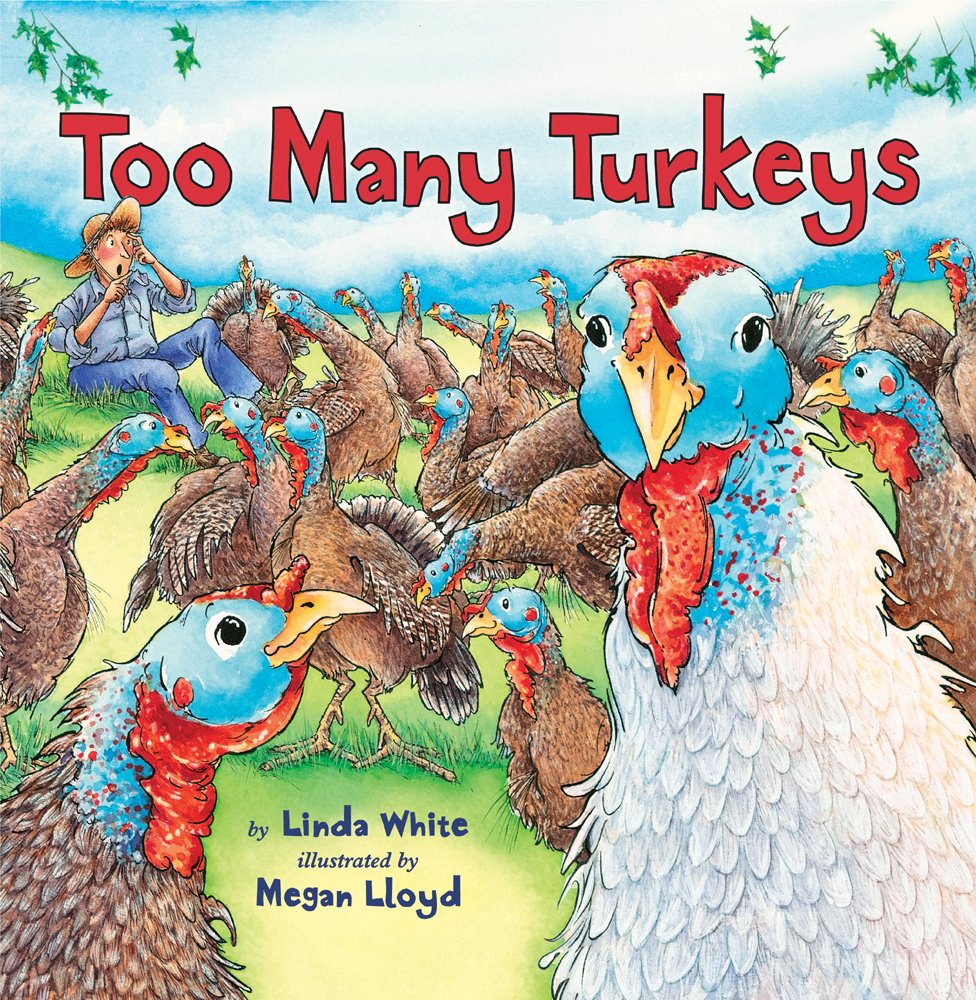 "Too Many Turkeys" by Linda White
If you need a giggle from an adorable Thanksgiving Day story, pick up a copy of "Too Many Turkeys", which is about a special gardening secret a farmer and his wife find in the most unusual way… After taking in a lost and lonely poult, the couple discovers the animal may be very beneficial to their growing patch by providing an essential fertilizer that attracts more than just a bountiful crop!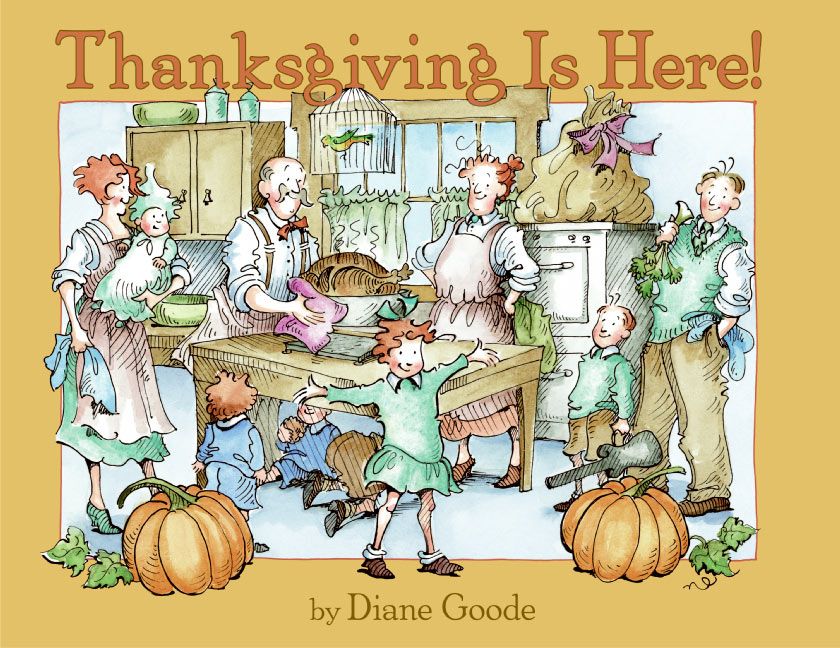 "Thanksgiving is Here!" by Diane Goode
If you want to get the kiddos ready for the upcoming holiday, you may want to read to them this classic book about how to throw a traditional Thanksgiving dinner. Filled with lovely illustrations of cooking in the kitchen, a plentiful food banquet and most importantly-enjoying one another's company, families will love "Thanksgiving is Here!" and the memories the author reminds of us of years past spent around the holiday table.