"Leafing" Through the Best of the Best Autumn Inspired Children's Picture Books!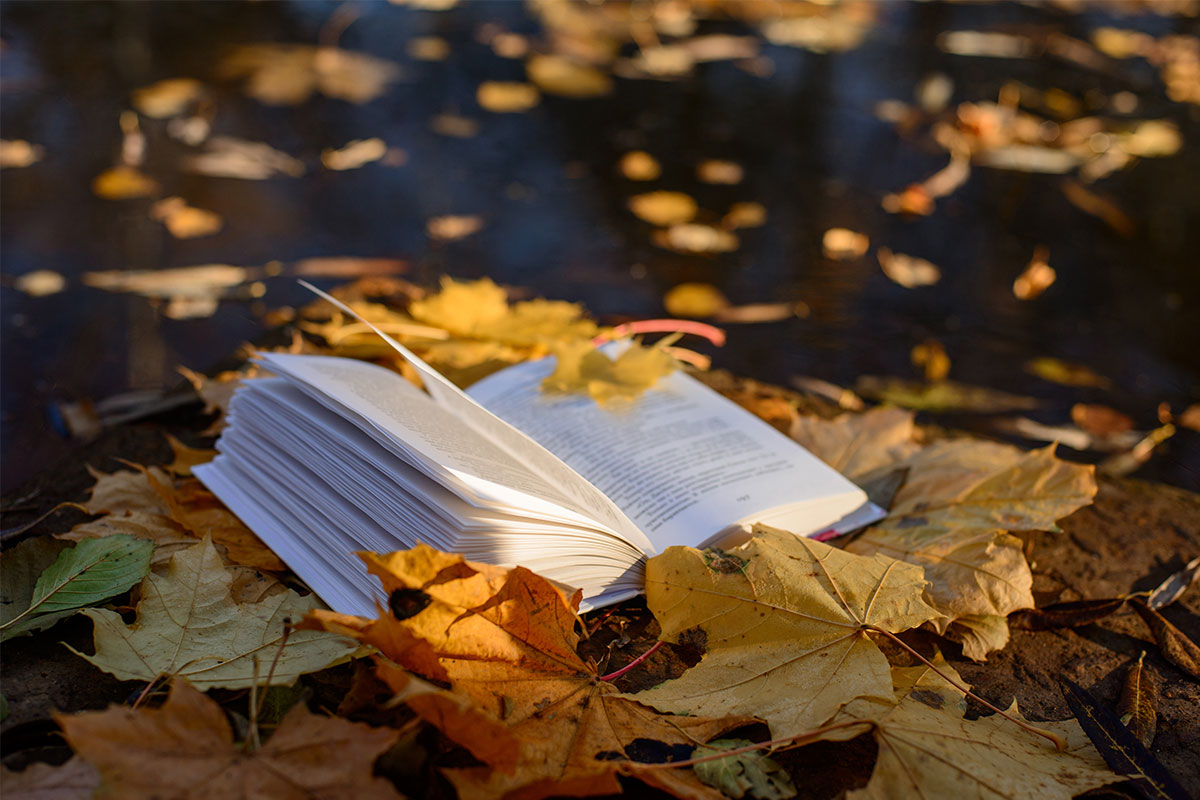 While the summer has officially come to an end, a new chapter of the year begins with a fresh landscape that's popping with fragrance and color. Trees dangle red, yellow and gold leaves, autumn harvest's burst with hearty fare and the air is infused with a crisp reminder of chillier days ahead… For many of us who are reluctantly letting go of lingering memories spent sun bathing on beaches, the fall acts as a gentle coax towards an optimal cornucopia of varying east coast treats. From our view here at the Westwood Public Library, we also see noticeable changes in the desired media preferred by our patrons. Often inspired by the invigorating essence we New Englanders experience during the month of October, many of our visitors feel it's time to swap their seashore romance novels for spooky mystery "who-done-its". Seasonal changes are one of the largest motivators effecting a patron's inclination to select one item from our collection over another, making it the librarian's job to anticipate this fluctuation in requests.
In our children's department, we also actively seek to increase our seasonal media, including books, DVD's, Playaways and Spoken CD's. While our picture books have already undergone a recent untangling into specific categories (including "Seasons") to assist with an easier selection process, staff is still busy gathering autumn favorites for our young readers to enjoy! Encompassing themes surrounding apple/pumpkin picking, hayrides and leaf pile jumping, these stories are not only a wonderful tool to familiarize your child with the elements of autumn, they are also guaranteed to inspire your family time fun! Take a gander at these fall themed children's picture books, which are the perfect preparation to embrace a festive New England October.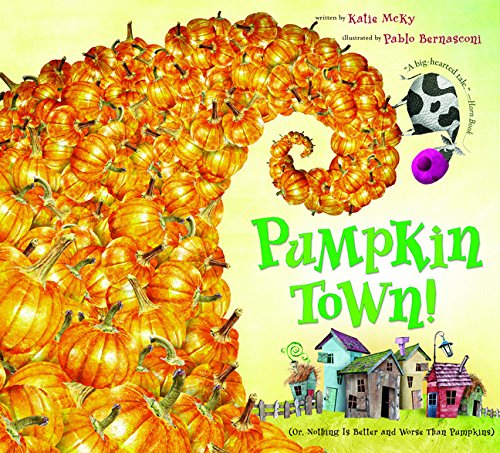 "Pumpkin Town" by Katie McKay
Written as a seasonal fairy tale, "Pumpkin Town" narrates the story of a town overtaken by gigantic pumpkins who must rely on four brothers to help untangle the vines of an out of control harvest. Fun, whimsical and promises to be a favorite seasonal read for both kids and parents.
"Leaf Jumpers" by Carole Gerber
"Leaf Jumpers" brings the delightful fall activity of raking together multi-colored patches of foliage into piles for children to play in. A revelation for young and a sweet reminisce for old, Carole Gerber presents a sweet and vivid autumn pleasure that will resonate with all.
"Because of an Acorn" by Lola Schaefer
Have you ever wondered about the importance of an acorn? This uniquely designed picture book will lead readers page by page through the incredulous effect one small nut can have on the world.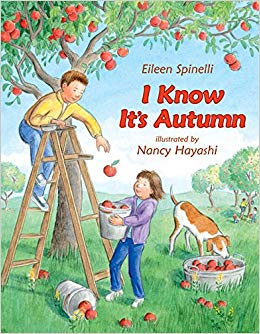 "I Know It's Autumn" by Eileen Spinelli
Early readers will fall head over heels for "I know It's Autumn" by Eileen Spinelli as they learn all of the reasons why this season holds a special importance to New Englanders. From golden hued mums to acorn inspired arts and crafts projects, this story will unfold all of the uniquely, beautiful elements which make the autumn months magical…
"Time for Cranberries" by Lisa Detlefsen
If you have a little one who is fascinated by the cranberry bogs of Cape Cod, they'll love this book which explains the entire process of picking to processing these delicious local berries! Filled with stunning realistic illustrations, children will learn the ins and outs of farming this holiday treat.
"Fall Leaves" by Loretta Holland
A beautiful informational story filled with stunning imagery and contemplative facts that combines science with a true love for autumn. A great match for families who enjoy reading about nonfiction topics together.