New Book of the Week/ Old Favorite Edition: Mrs. Biddlebox by Linda Smith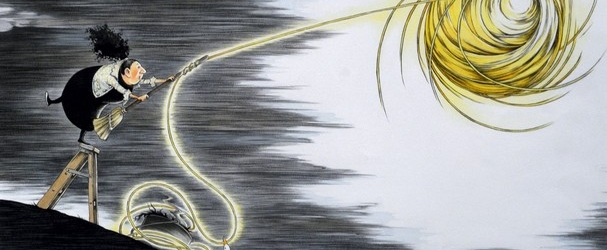 Mrs. Biddlebox by Linda Smith is a wonderful story to share with all ages. A quirky uplifting tale about taking a bad day and literally making something sweet from it.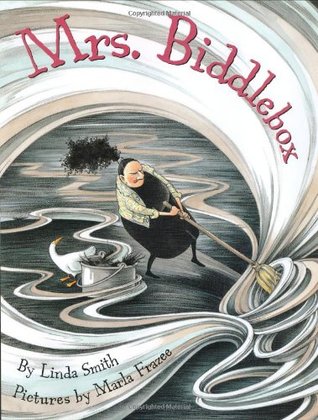 Mrs. Biddlebox wakes up on the wrong side of her bunk, the day is gray and miserable, her stomach is full of grumblies and her tea all dark and bitter. But Mrs. Biddlebox won't take this day lying down, she won't let it get the best of her. She gets an idea: she will cook the rotten morning and "turn it into cake". She does just that as she and her duck companion gather up the gloom, pluck a filthy shadow, twirl the fog like spaghetti, yank the sun like a ball of yarn, and set the day to bake. As she gathers up her ingredients, Biddlebox is getting more and more cheery, dancing around as her day turns into something quite sweet.
This is a great story that doesn't deny the ennui we get from bad days but shows readers of all ages to buck up and face the bad day with courage. It also suggests that a piece of delicious cake can sweeten the most bitter of days.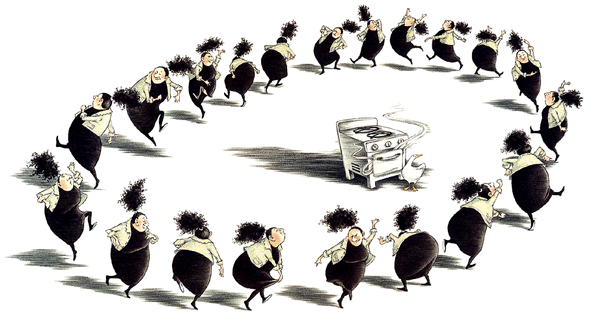 Author Linda Smith was inspired to write Mrs. Biddlebox during her two year battle with cancer. Unfortunately, she died before the book was published. But she left behind a wonderful legacy with Mrs. Biddlebox and a character that reminds readers to try to keep their good humor even on the worst of days.
Click Here to link to the library catalog!