November is National Adoption Awareness Month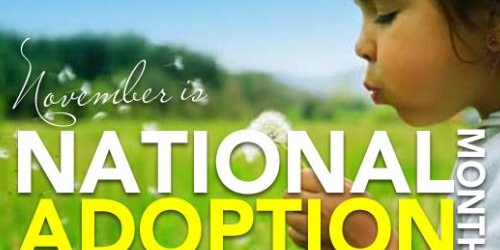 In 2005, we became an adoptive family when we adopted our youngest daughter, Rita from China. We were already parents of then 5 year-old Nataniah but wanted her to have a younger sibling. Our wishes came true in March of that year and Rita's addition has brought so much joy! Now our girls are almost 17 & almost 13 and we have throughly enjoyed travelling the road called parenthood.
I have been updating an adoption booklist every year since 2005 and there are several books that are my favorites. I Love You Like Crazy Cakes by Rose Lewis is my all-time favorite because it reminds me of Rita when she first came home. Every time that I read that picture book, I get tears in my eyes. Bringing Asha Home by Uma Krishnaswami takes me back to the night when my husband arrived at Logan Airport with Rita to meet her big sister and me. Every adoptive family's experiences are personal and special no matter where their children come from. Having Rita has expanded our hearts and lives in so many ways.
Every year, new books about adoption come out and I add them to the booklist. My New Mom and Me by Renata Galindo is a wonderful read about a mother cat who adopts a young puppy. It is thoughtful and reassuring and told from the puppy's point of view. It is all about adjusting to a new family. Home at Last by Vera B. Williams and illustrated by Chris Raschka is about a little boy who was in foster care and gets adopted by two dads. At first, he is not able to sleep at night but eventually, with the love of his new family and their dog, he starts to feel safe. Real Sisters Pretend by Megan Dowd Lambert shows two sisters playing pretend. What they don't have to pretend is that they are real sisters even though they don't look alike. This book talks about adoption, same-sex parenting and that every family is special no matter how they came to be. Each of these new books focus on children being loved and feeling safe. That is what being a family is all about.