Page Turning Titles for Boys

I'm a mom of two boys and also a lover of children's literature. Naturally, it's always been a goal of mine to encourage healthy reading habits for my kids but as I searched for titles that might grab their attention, I ran into a problem that many parents of boys typically face. The shelves are loaded with female heroines luring their readers in with plots created to build confidence, independence and empower young women but when it comes to finding ones with leading male protagonists, the pickings can sometimes seem slim. Although titles such as "Courage for Beginners", "The Truth about Twinkie Pie" and "The Secret Hum of a Daisy" are fantastic for our female demographic, realistically a ten to twelve year old boy just isn't going to relate to them. If I'm going to get my guys to read fervently, I have to come up with options that they can connect with quickly and preferably, a few that can be found outside the non-fiction and fantasy sections. Luckily, after doing some research and a bit of heavy reading of my own, I found several realistic fiction titles that are inarguably fantastic page turners! These plots are packed with endearing characters that entertain as well as pass along the important life lessons they derive from their story to their readers. So if you're a mom or dad who's eking to find new material in genres that will pull them right into a sensational story, take a look at these books perfect for your favorite fourth, fifth and sixth grade guys!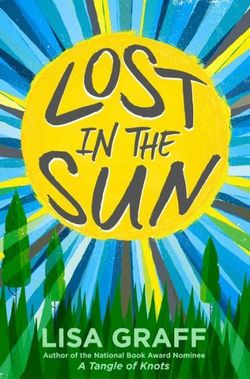 Lost in the Sun
By Lisa Graff
"Lost in the Sun" is a superior novel for fifth and sixth graders about a boy named Trent Zimmerman who finds himself misled after a terrible sporting accident takes the life of a teammate, an accident he is responsible for causing. Blaming himself, he becomes a victim to his own self-loathing and weighted down sense of self, triggering a series of troubling events both at school and at home. Just when things seem irreversibly hopeless, an unlikely new ally befriends him name Fallon Little, who uses her quirky perception of life and her infectious personality to lead him out of his deepest darkness and back into the sunlight.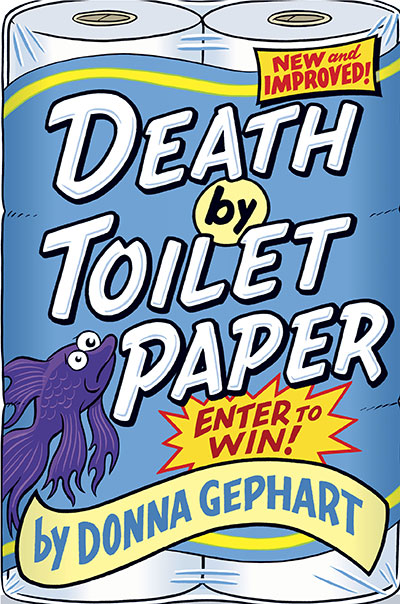 Death by Toilet Paper
By Donna Gephart
This is one of those books where parents roll their eyes immediately after viewing the cover but seriously, it is one heck of a book! The main character Ben is not only a devoted son to his recently widowed mother but also a super smart kid when it comes to inventing jingles. After years of entering sweepstakes contests (and winning a few along the way), he comes across a competition that might just save his family from losing everything. Faced with difficult situations that include becoming evicted from their apartment, helping his mom graduate with her CPA degree, taking care of his disoriented grandfather AND surviving the sixth grade bully, all Ben has to do is come up with the perfect slogan for Royal-T Toilet Paper's new advertising campaign to earn the $10, 000 grand prize. Not only will you laugh at the comical ideas that the protagonist comes up with as well as feel empathy for his challenging childhood, you'll find that "Death by Toilet Paper" is a wonderful read for the whole family, which will leave you cheering for Ben until the very last pages.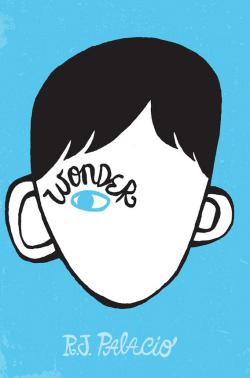 Wonder
By R.J. Palacio
August Pullman has lived a life of total isolation from most people with the exception of his family due to a rare abnormality that has affected his facial features. Fearing that he would be bullied, his parents tried their best to protect their son from outside cruelty but when he's ready to enter fifth grade, they decide it's time for August to learn about life outside the walls of his home schooled environment. As if Middle School isn't hard enough, the super exclusive private academy turns out to be full of obstacles, primarily when it comes to making friends but after his classmates get past his physical differences, they learn that August isn't just a normal kid but an exceptional one.