Shelfie: Lizzy's July Reads

I spent a lot of time reading YA books this summer it was fun but I have a whole bunch of kids books on my shelf for august. The Black Reckoning is Children's book and the third and final book of the Books of Beginning series that I was so excited to finally read. The Red Queen is an exciting dystopian with an awesome heroine with special powers-cannot wait for the next one in this series. Saint Anything is a feel good realistic fiction by the lovely Sarah Dessen about finding love and your place in a family. Finding Audrey is funny and yet realistic look at living with anxiety disorder and finding love and strength. Vanishing Girls by Lauren Oliver (one of my favorite YA authors) is a kind of thriller, its about sisters, family, love, and has a lot of unexpected outcomes; a real page turner. Check back soon to see what I've been reading next.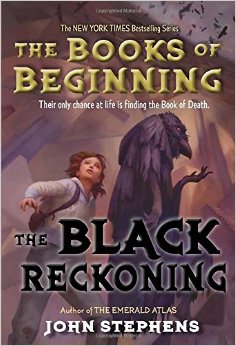 Any of these look interesting? Click the cover and see if its in the library today. Happy Reading!