Summer is the Time to Bloom into READING!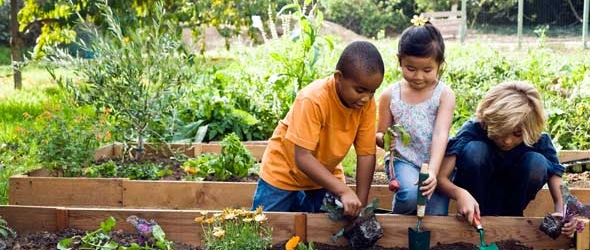 It's a brand new year for all of the little gardeners out there who have been waiting all winter to start sowing their seeds! Yes, summer has finally arrived, bringing the much anticipated warmer weather season to Westwood which means it's time to get digging in the gardens. If you have been by the Main Library recently, you may have noticed the Children's Reading Garden is beginning to burst with beautiful colored perennials and an assortment of newly planted veggies. It's still early yet- so we'll need to wait a bit longer to see varieties such as tomatoes, cucumbers and eggplants produce their fruit. That's okay though because in the meantime, we have a stunning collection of blooms to keep us company! Species including phlox, hollyhock, campanula, sedum and lupine are showing their petals proudly and it won't be long until the hydrangeas pop their blue heads up to say "hello". Caring for a garden takes real work and dedication but BOY! do the results make it all worthwhile. Please feel free to meander in the Children's Reading Garden, sit for a bit or spend time with a book. If you might be looking for stories which teach kids a bit about gardening and growing, we would love to assist you with finding just the right title for your little green thumbs. Here is a list of a few of my favorites that encompass the extraordinary magic of growing a vegetable and flower family harvest.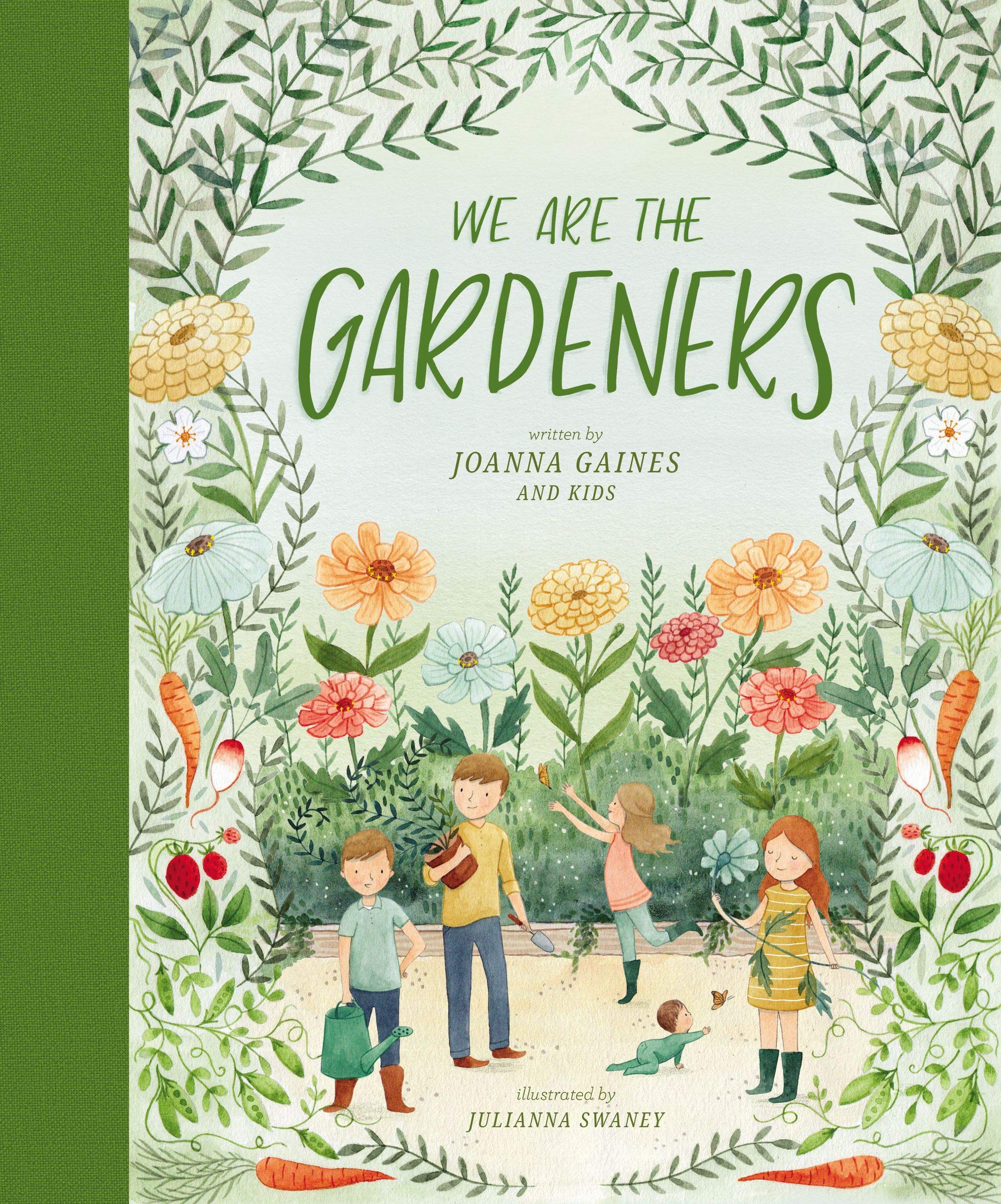 "We Are the Gardeners"
by Joanna Gaines and Kids
This sweet story wraps a theme around the importance of everyone pulling together when it comes to planting a garden. There will be beastly bunnies, irritating insects and other curious critters that might try to eat or damage your seedlings but if we remember to "try, try again", we will see that a gorgeous garden is always lying just beneath the earth's surface. Written by one of the hosts of the hit home improvement show, "Fixer Upper", this beautiful written and illustrated story will make you want to run out and get diggin' once the last page is turned!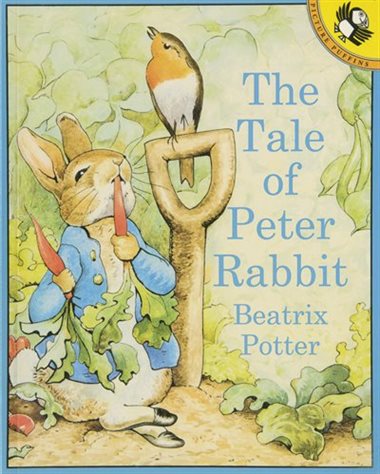 "The Tale of Peter Rabbit"
by Beatrix Potter
Peter Rabbit is an oldie but goody in the realm of gardening favorites and has held the test of time in children's literature. What's not to love about a mischievous bunny who just can't avoid the temptation of getting his hands on Mr. McGregor's fresh delectable veggies- especially when his mother forbids him! Both kids and parents will adore the retelling of this classic tale as Peter Rabbit learns over and over again to "Stay Out Of Mr. McGregor's Garden!"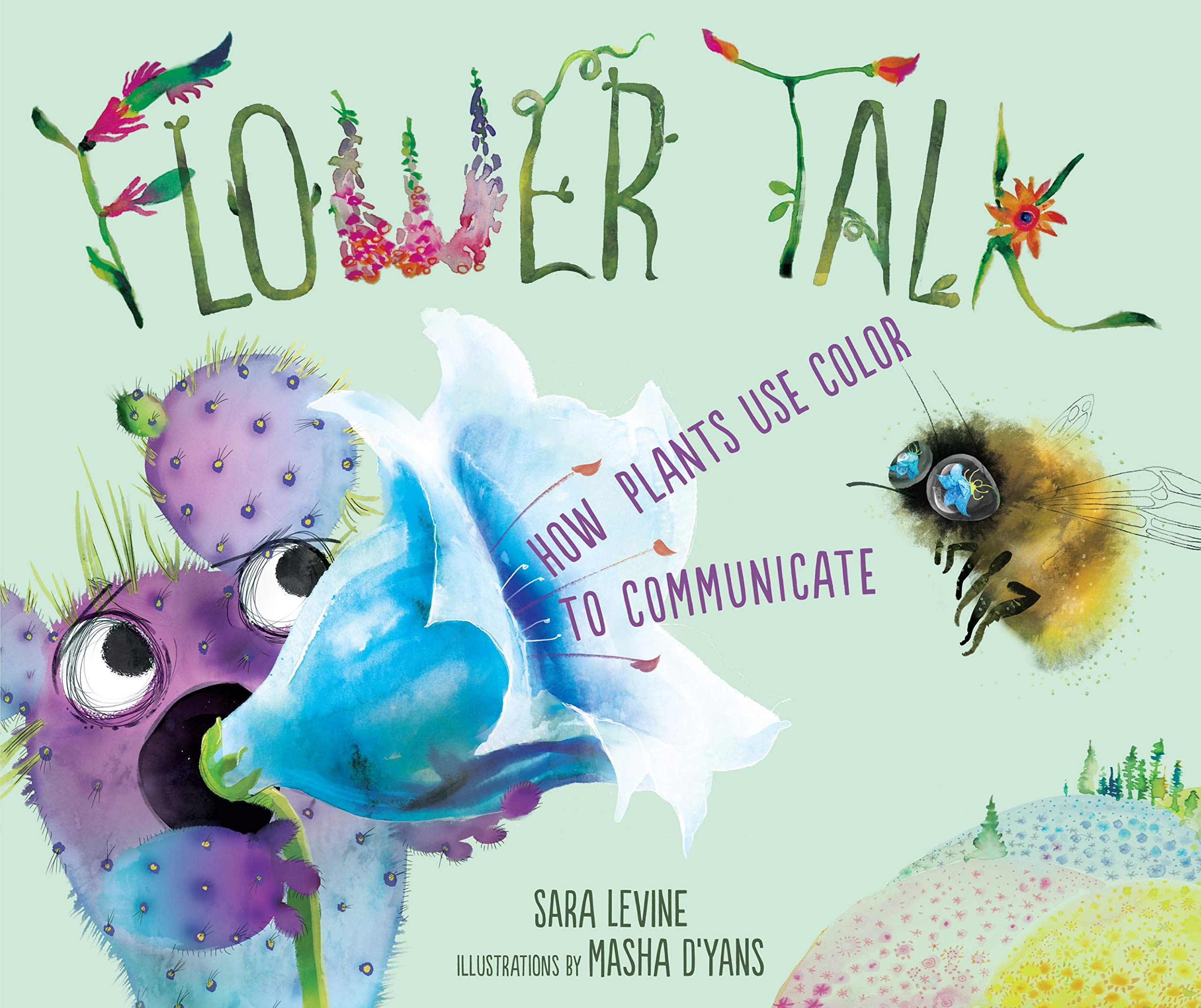 "Flower Talk: How Plants Use Color to Communicate"
by Sara Levine
Not only is this new title a great source for information about flower color and their meaning but it is also on our summer reading list, too! The non-fiction, illustrated picture book is perfect for the whole family as you will learn all about the different purposes of a petal's color and what message they are sending to those around them! For example, did you know that flowers shaded in red are really trying to talk to bees, asking if they can take some of bloom's pollen along with them? That's true for blue and purple buds too accept if you are tinted white, you're actually signaling to bats and moths so they can see you at night! Are you starting to become curious what a yellow flower is saying or perhaps green or brown? Pick up a copy of "Flower Talk: How Plants Use Color to Communicate" to help make a decision about what types of flowers you'd like to get gabbing in your garden this summer!