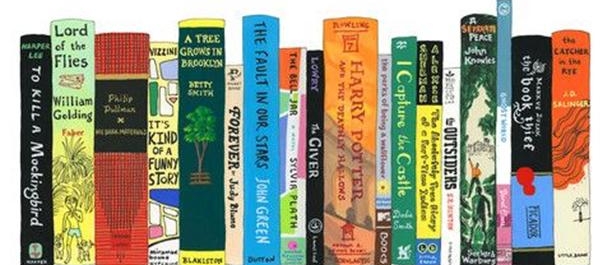 Teen Book Club
For teens and tweens in grades 6 – 8. Take a break from the stresses of class and read a book just for fun! Join Lizzy for fun activities, chat about the book, & have some yummy snacks!
Want to hang out and talk about books?! Then join us on every 1st Early Release Wednesday at the library to enjoy good conversation (and sometimes spirited arguements over Hogwarts houses and if Twilight is good or bad...). Talk about the books, characters, and authors you love! Have questions? For more info on the bookclub or reading suggestions, or on anything really, find Lizzy in the library or call 781-320-1042 or email ehmcgovern@minlib.net.
Books selections will be available for check out at the main library circ desk and Children's department Middle School Collection.
Get to know your friendly neighborhood librarian: Lizzy is a Hufflepuff who loves to talk to middle schoolers about books and tv shows and movies and lots of things. She enjoys eating french-fries and milkshakes and watching Doctor Who, Teen Wolf and Buffy the Vampire Slayer. She is on team Edward over Jacob, Peeta over Gale. Most recent book series she has adored: Raven Cycle by Maggie Steifvater and Red Queen trilogy by Victoria Aveyard.