Virtual Event
Aug 5
Wed 7:00 pm - 8:00 pm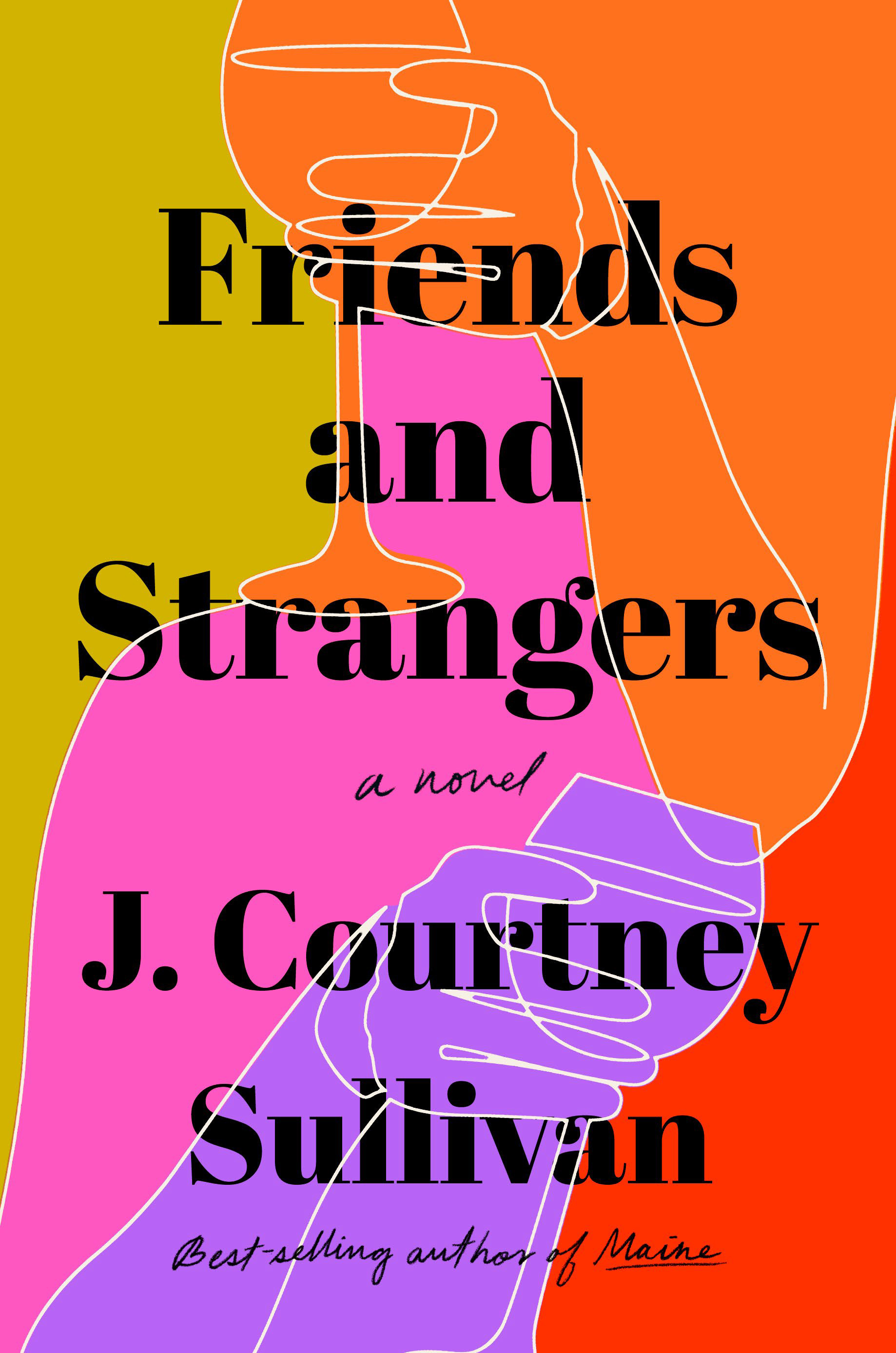 Join us, via Zoom, for a discussion with NYT Bestselling author J. Courtney Sullivan about her newest novel, FRIENDS & STRANGERS! Registration is required and is available via Facebook, Eventbrite and the Westwood Public Library's website (see below)!
This virtual event will be presented via Zoom; you must provide a valid email address. Meeting information, including a direct link to the event, will be sent via email in your confirmation email, and re-sent in a reminder email one day before the event. For more information please email Molly Riportella, Head of Adult Services at mriportella@minlib.net
---
---
This summer we want to challenge ALL (adults, teens, and kids) of Westwood to a community-wide reading goal! Can we all together read 10, 000 hours this summer? First step is to sign up, via Beanstack, and get reading!You are also invited to join one of our virtual book clubs, and attend other virtual events. For the most updated information visit our website: www.westwoodlibrary.org or follow us on Facebook, Instagram, Twitter and YouTube. If you have questions or would like more information please email wwdmail1@minlib.net
---
About the Author:
J. Courtney Sullivan is the New York Times best-selling author of the novels COMMENCEMENT, MAINE , THE ENGAGEMENTS, and SAINTS FOR ALL OCCASIONS. Her work has been translated into 17 languages. Sullivan's writing has appeared in The New York Times Book Review, The Washington Post, The Chicago Tribune, New York magazine, Elle, Glamour, Allure, Real Simple, and O: The Oprah Magazine, among many others. She lives in Brooklyn, New York with her husband and two children.
About the Book:
A TODAY SHOW #ReadWithJenna BOOK CLUB PICK!
An insightful, hilarious, and compulsively readable novel about a complicated friendship between two women who are at two very different stages in life, from the best-selling author of MAINE and SAINTS FOR ALL OCCASIONS (named one of the Washington Post's Ten Best Books of the Year and a New York Times Critics' Pick). Elisabeth, an accomplished journalist and new mother, is struggling to adjust to life in a small town after nearly twenty years in New York City. Alone in the house with her infant son all day (and awake with him much of the night), she feels uneasy, adrift. She neglects her work, losing untold hours to her Brooklyn moms' Facebook group, her "influencer" sister's Instagram feed, and text messages with the best friend she never sees anymore.
Enter Sam, a senior at the local women's college, whom Elisabeth hires to babysit. Sam is struggling to decide between the path she's always planned on and a romantic entanglement that threatens her ambition. She's worried about student loan debt and what the future holds. In short order, they grow close. But when Sam finds an unlikely kindred spirit in Elisabeth's father-in-law, the true differences between the women's lives become starkly revealed and a betrayal has devastating consequences. A masterful exploration of motherhood, power dynamics, and privilege in its many forms, FRIENDS AND STRANGERS reveals how a single year can shape the course of a life. -From the Publisher
"Sullivan... writes with empathy for her characters even as she reveals their flaws and shortcomings. And while the story she tells focuses primarily on two women from different backgrounds and at different stages of life, it also illuminates broader issues about money, privilege, and class; marriage, family, and friendship; and the dueling demands of career and domesticity with which many women struggle. This perceptive novel about a complex friendship between two women resonates as broadly as it does deeply." —Kirkus [starred]

"Sullivan's intimate, incisive latest explores the evolving friendship between a new mother and her babysitter... Readers will be captivated by Sullivan's authentic portrait of modern motherhood." —Publishers Weekly