Strategic Plan
The Westwood Public Library Strategic Plan for 2023-2025 was approved by the Library Board of Trustees on June 27th, 2022 and was submitted to the Massachusetts Board of Library Commissioners (MBLC) in July 2022.
After months of research into data and analytics, trends, community input (both a community-wide survey and focus groups), the Westwood Library Team has developed a new Mission and Vision and 6 big Initiatives to focus on in the next 3 years: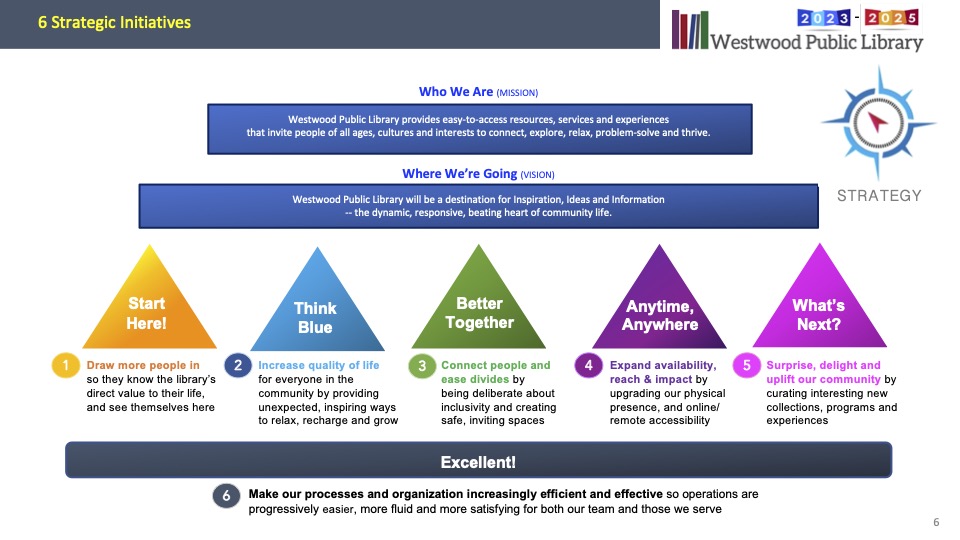 We will be building a roadmap of action items for each year of the plan that will follow the 6 Initiatives.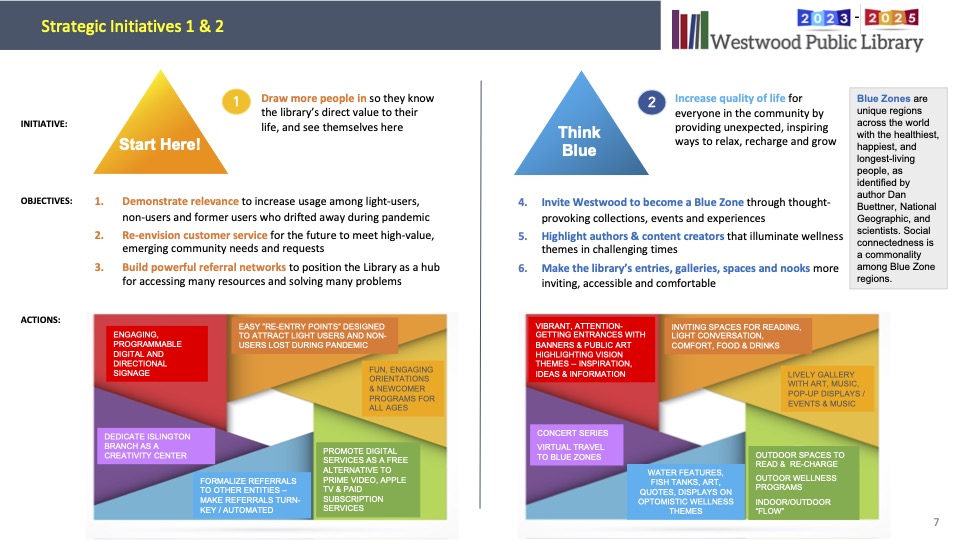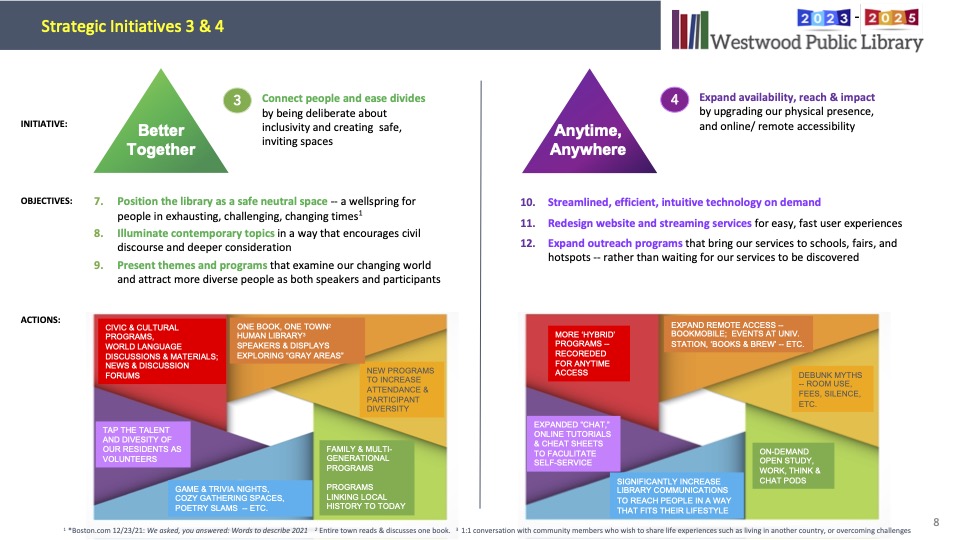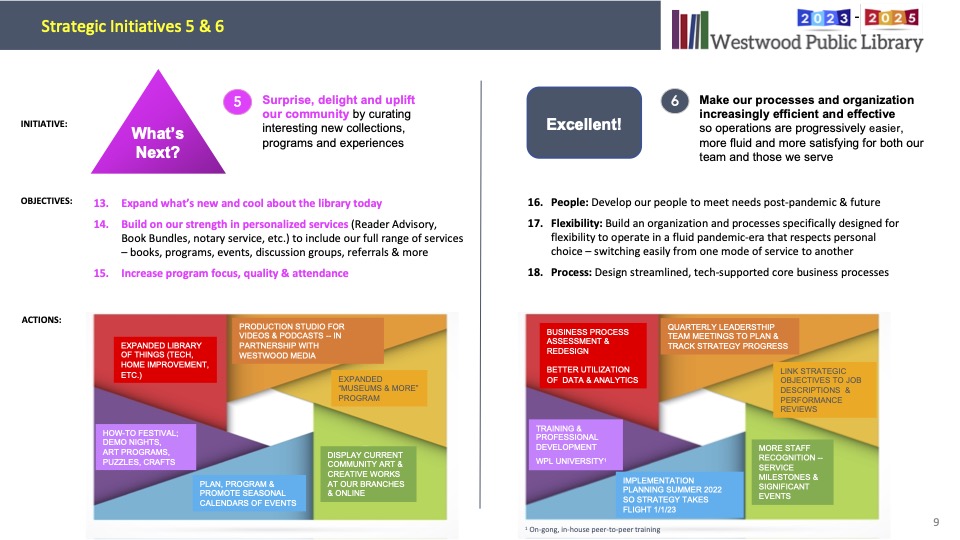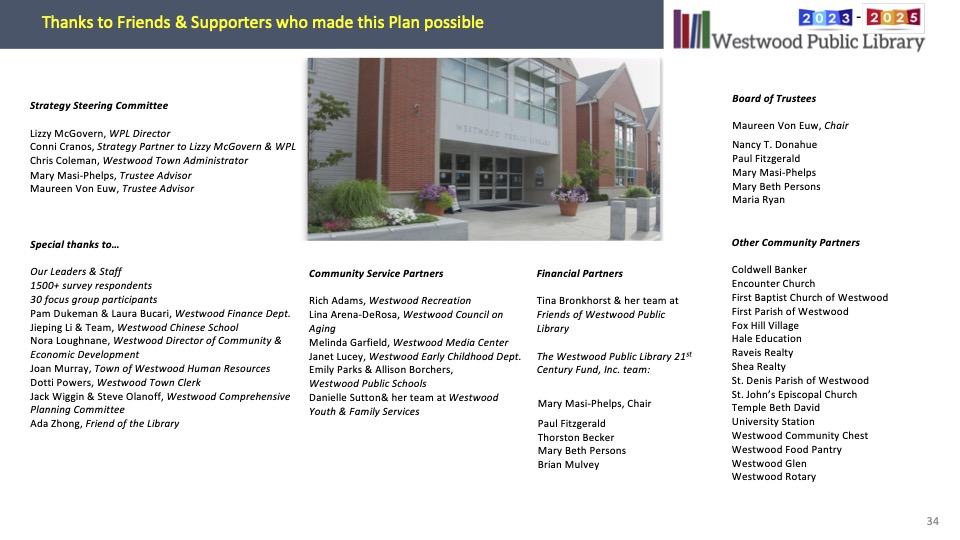 Links to the plan and key research findings including survey results can be found below.
Sincerely,
Lizzy McGovern
Library Director
---