Lizzy's Picks for Halloween

I love Halloween, but I am also kind of a wimp. I do not read real Horror (still recovering from reading Dracula 10 years ago, my advice: only read it during daylight hours) and I do not watch anything beyond the level of Netflix Stranger Things. So here is a guide of Halloween picks for those who like the less serious (but still a bit gory) side of Halloween, with some intrigue, but no with no lasting side effects.
Movies:
What We Do in the Shadows: Its like the Real World but with Vampires and its hilarious. If you like very dry comedy and mockumentaries (like Best in Show, This is Spinal Tap) then this is for you. You can check out the DVD or stream instantly on Hoopla.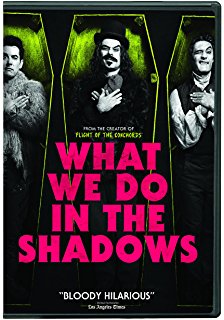 Vulvus, Viago, and Deacon are vampires who live here, among us. They are real vampires; undead, immortal creatures who stalk the night and search for human blood, preferably virgins. Witness the many horrid, abominable aspects of vampire life, such as hunting and feeding, vampire rivalry and fighting with werewolves, as well as normal night to night aspects that make them not so different from us like keeping the flat clean, jobs, shopping, meeting people and trying to fit in.
Army of Darkness: Okay this one is so bad is good. A cult classic for its gore, one-liners, and its offbeat humor. It's much less scary than its Evil Dead counterpart AND it has Bruce Campbell. Can't beat a movie that has that strong jawline and a chainsaw for a hand.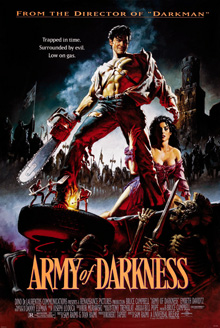 A man named Ash is accidentally transported to 1300 A.D., where he must battle an army of the dead and retrieve the Necronomicon so he can return home.
Books: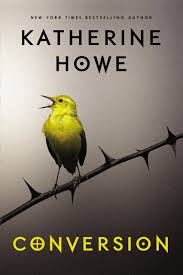 Conversion by Katherine Howe is a YA Fiction about a small elite all girls private school in Danvers, MA and a mysterious illness of hysteria that becomes an outbreak among the students. The story of the students parallels with the Salem Witch Trials which took place in the same town. Very thought provoking and a bit spooky too. Available as an Audiobook on Hoopla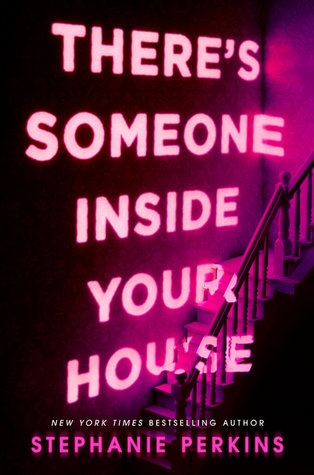 There's Someone Inside Your House by Stephanie Perkins is YA Fiction that is a slasher/romance. Not quite horror enough for those dedicated horror fans but just enough to keep me on the edge of my seat. Its on the level of the movie Scream (lots of blood and murders with every detail included, yuck, and lots of teen romance/drama as well, yay!).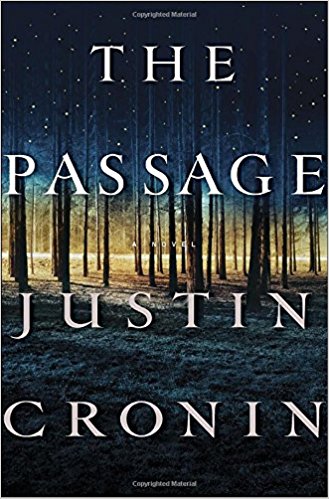 The passage by Justin Cronin is the first book of a tour de force trilogy that spans lifetimes (and genres for that matter) and is incredibly addicting. This is the only real knock your socks off horror that builds so much suspense. There are periods of calm when not a lot of action is happening but the suspense is building to a vampire plague that ends up wiping out the world. Though it is action packed and has quite the intricate plot, it is truly a character driven novel (my favorite kind).