Tina's Favorite J. Courtney Sullivan Read-a-likes
Have you read all of J. Courtney Sullivan's books (Commencement, Maine, The Engagements and Saints For All Occasions) in preparation for her visit on September 11, and need a new read? If you love character-driven novels that focus on relationships women and within families with a feminist twist, take a look at Tina's list of read-a-likes! Click the cover to put your copy on hold today.
---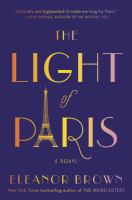 The Light of Paris: A Novel by Eleanor Brown
Madeleine is trapped-- by her family's expectations, by her controlling husband, and by her own fears-- in an unhappy marriage and a life she never wanted. From the outside, it looks like she has everything, but on the inside, she fears she has nothing that matters. In Madeleine's memories, her grandmother Margie is the kind of woman she should have been-- elegant, reserved, perfect. But when Madeleine finds a diary detailing Margie's bold, romantic trip to Jazz Age Paris, she meets the grandmother she never knew: a dreamer who defied her strict, staid family and spent an exhilarating summer writing in cafe's, living on her own, and falling for a charismatic artist.
Despite her unhappiness, when Madeleine's marriage is threatened, she panics, escaping to her hometown and staying with her critical, disapproving mother. In that unlikely place, shaken by the revelation of a long-hidden family secret and inspired by her grandmother's bravery, Madeleine creates her own Parisian summer…
---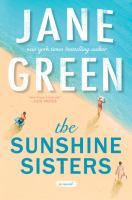 The Sunshine Sisters: A Novel by Jane Green
The New York Times bestselling author of Falling presents a warm, wise, and wonderfully vivid novel about a mother who asks her three estranged daughters to come home to help her end her life. Ronni Sunshine left London for Hollywood to become a beautiful, charismatic star of the silver screen. But at home, she was a narcissistic, disinterested mother who alienated her three daughters. As soon as possible, tomboy Nell fled her mother's overbearing presence to work on a farm and find her own way in the world as a single mother. The target of her mother's criticism, Meredith never felt good enough, thin enough, pretty enough. Her life took her to London--and into the arms of a man whom she may not even love. And Lizzy, the youngest, more like Ronni than any of them, seemed to have it easy, using her drive and ambition to build a culinary career to rival her mother's fame, while her marriage crumbled around her.
But now the Sunshine sisters are together again, called home by Ronni, who has learned that she has a serious disease and needs her daughters to fulfill her final wishes. And though Nell, Meredith, and Lizzy have never been close, their mother's illness draws them together to confront the old jealousies and secret fears that have threatened to tear these sisters apart. As they face the loss of their mother, they will discover if blood might be thicker than water after all.
---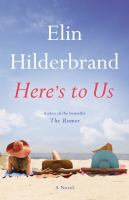 Here's to Us: A Novel by Elin Hilderbrand
Laurel Thorpe, Belinda Rowe, and Scarlett Oliver share only two things; a love for the man they all married, Deacon Thorpe--a celebrity chef with an insatiable appetite for life--and a passionate dislike of one another. All three are remarkable, spirited women, but they couldn't be more different. Laurel: Deacon's high school sweetheart and an effortlessly beautiful social worker; Belinda: a high-maintenance Hollywood diva; and Scarlett: a sexy southern belle floating by on her family money and her fabulous looks. They've established a delicate understanding over the years--they avoid each other at all costs.

But their fragile detente threatens to come crashing down after Deacon's tragic death on his favorite place on earth: a ramshackle Nantucket summer cottage. Deacon's final wish was for his makeshift family to assemble on his beloved Nantucket to say good-bye. Begrudgingly, Laurel, Belinda, and Scarlett gather on the island as once again, as in each of their marriages, they're left to pick up Deacon's mess. Now they're trapped in the crowded cottage where they all made their own memories--a house that they now share in more ways than one--along with the children they raised with Deacon, and his best friend. Laurel, Belinda, and Scarlett each had an unbreakable bond with Deacon--and they all have secrets to hide.
---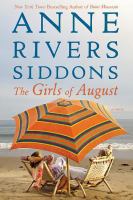 The Girls of August by Anne Rivers Siddons
Every August, four women would gather together to spend a week at the beach, renting a new house each year. The ritual began when they were in their twenties and their husbands were in medical school, and became a mainstay of every summer thereafter. Their only criteria was oceanfront and isolation, their only desire to strengthen their far-flung friendships. They called themselves the Girls of August. But when one of the Girls dies tragically, the group slowly drifts apart and their vacations together are brought to a halt. Years later, a new marriage reunites them and they decide to come together once again on a remote barrier island off the South Carolina coast. There, far from civilization, the women make startling discoveries that will change them in ways they never expected.
Descriptions excerpted from the Publisher's comments.