12 in 12 Challenge: Felicia's Picks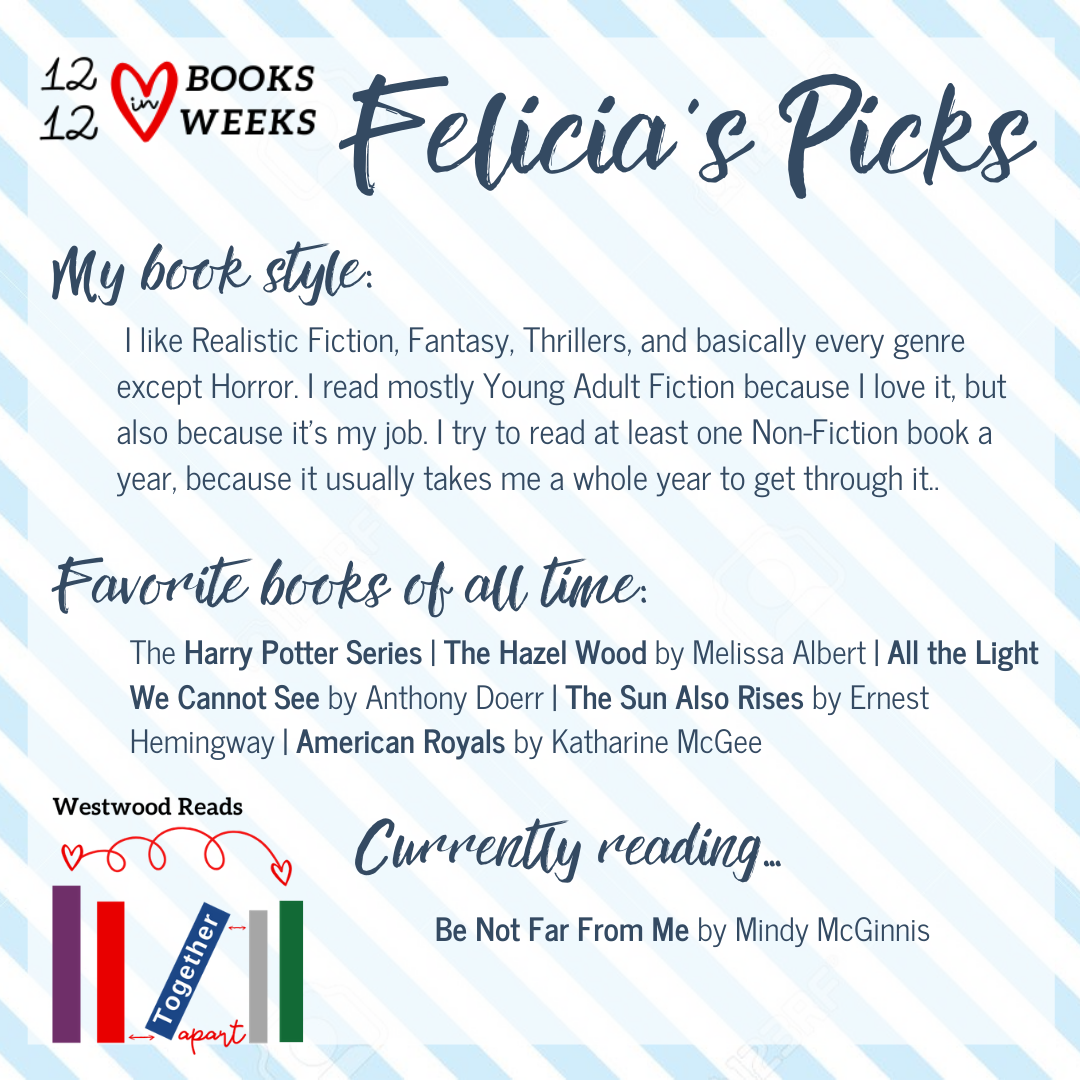 The Library's new initative, Westwood Reads Together, Apart: 12 in 12 Book Challenge, encourages everyone in our community to join us in reading 12 books in 12 weeks, or 1 book each week!
For the most updated information follow @WestwoodPLMA on Facebook, Instagram, Twitter and YouTube.
---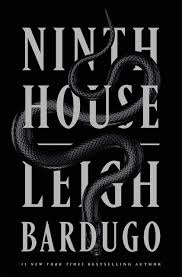 The mesmerizing adult debut from Leigh Bardugo, a tale of power, privilege, dark magic, and murder set among the Ivy League elite Galaxy "Alex" Stern is the most unlikely member of Yale's freshman class. Raised in the Los Angeles hinterlands by a hippie mom, Alex dropped out of school early and into a world of shady drug-dealer boyfriends, dead-end jobs, and much, much worse. In fact, by age twenty, she is the sole survivor of a horrific, unsolved multiple homicide. Some might say she's thrown her life away. But at her hospital bed, Alex is offered a second chance: to attend one of the world's most prestigious universities on a full ride. What's the catch, and why her? Still searching for answers, Alex arrives in New Haven tasked by her mysterious benefactors with monitoring the activities of Yale's secret societies. Their eight windowless "tombs" are the well-known haunts of the rich and powerful, from high-ranking politicos to Wall Street's biggest players. But their occult activities are more sinister and more extraordinary than any paranoid imagination might conceive. They tamper with forbidden magic. They raise the dead. And, sometimes, they prey on the living.*
Borrow & Download: eBook | Digital audiobook
---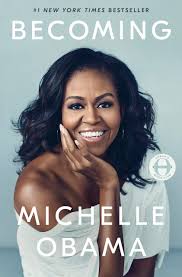 An intimate, powerful, and inspiring memoir by the former First Lady of the United States #1 NEW YORK TIMES BESTSELLER * OPRAH'S BOOK CLUB PICK * NAACP IMAGE AWARD WINNER In a life filled with meaning and accomplishment, Michelle Obama has emerged as one of the most iconic and compelling women of our era. As First Lady of the United States of America--the first African American to serve in that role--she helped create the most welcoming and inclusive White House in history, while also establishing herself as a powerful advocate for women and girls in the U.S. and around the world, dramatically changing the ways that families pursue healthier and more active lives, and standing with her husband as he led America through some of its most harrowing moments. Along the way, she showed us a few dance moves, crushed Carpool Karaoke, and raised two down-to-earth daughters under an unforgiving media glare. In her memoir, a work of deep reflection and mesmerizing storytelling, Michelle Obama invites readers into her world, chronicling the experiences that have shaped her--from her childhood on the South Side of Chicago to her years as an executive balancing the demands of motherhood and work, to her time spent at the world's most famous address. With unerring honesty and lively wit, she describes her triumphs and her disappointments, both public and private, telling her full story as she has lived it--in her own words and on her own terms. Warm, wise, and revelatory, Becoming is the deeply personal reckoning of a woman of soul and substance who has steadily defied expectations--and whose story inspires us to do the same.*
Borrow & Download: eBook | Digital audiobook
---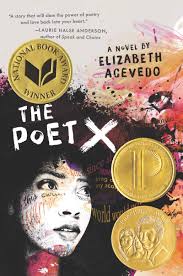 Winner of the National Book Award for Young People's Literature, the Michael L. Printz Award, and the Pura Belpré Award! Fans of Jacqueline Woodson, Meg Medina, and Jason Reynolds will fall hard for this astonishing New York Times-bestselling novel-in-verse by an award-winning slam poet, about an Afro-Latina heroine who tells her story with blazing words and powerful truth. Xiomara Batista feels unheard and unable to hide in her Harlem neighborhood. Ever since her body grew into curves, she has learned to let her fists and her fierceness do the talking. But Xiomara has plenty she wants to say, and she pours all her frustration and passion onto the pages of a leather notebook, reciting the words to herself like prayers--especially after she catches feelings for a boy in her bio class named Aman, who her family can never know about. With Mami's determination to force her daughter to obey the laws of the church, Xiomara understands that her thoughts are best kept to herself. So when she is invited to join her school's slam poetry club, she doesn't know how she could ever attend without her mami finding out. But she still can't stop thinking about performing her poems. Because in the face of a world that may not want to hear her, Xiomara refuses to be silent. "Crackles with energy and snaps with authenticity and voice." --Justina Ireland, author of Dread Nation "An incredibly potent debut." --Jason Reynolds, author of the National Book Award Finalist Ghost "Acevedo has amplified the voices of girls en el barrio who are equal parts goddess, saint, warrior, and hero." --Ibi Zoboi, author of American Street*
Borrow & Download: eBook | Digital audiobook
---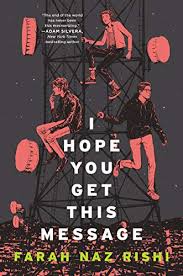 In this high concept YA novel debut that's We All Looked Up meets The Sun Is Also a Star, three teens must face down the mistakes of their past after they learn that life on Earth might end in less than a week. News stations across the country are reporting mysterious messages that Earth has been receiving from a planet--Alma--claiming to be its creator. If they're being interpreted correctly, in seven days Alma will hit the kill switch on their "colony" Earth. True or not, for teenagers Jesse Hewitt, Cate Collins, and Adeem Khan, the prospect of this ticking time bomb will change their lives forever. Jesse, who has been dealt one bad blow after another, wonders if it even matters what happens to the world. Cate, on the other hand, is desperate to use this time to find the father she never met. And Adeem, who hasn't spoken to his estranged sister in years, must find out if he has it in him to forgive her for leaving. With only a week to face their truths and right their wrongs, Jesse, Cate, and Adeem's paths collide as their worlds are pulled apart.*
Borrow & Download: eBook | Digital audiobook
---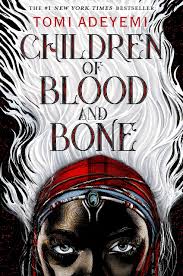 Instant New York Times Bestseller New York Times Notable Children's Books of 2018 TIME Top 10 Best YA and Children's Books of 2018 NPR 's Book Concierge 2018 Great Reads List Buzzfeed's 24 Best YA Books of 2018 Bustle's Top 25 Best Young Adults Books of 2018 2018 Kirkus Prize Finalist YALSA William C. Morris YA Debut Award Finalist Paste Magazine's 30 Best YA Novels of 2018 Newsweek's 61 Best Books from 2018 Boston Globe's Best Children's Books of 2018 Publishers Weekly Best YA Books of 2018 School Library Journal Best Books of 2018 2019 YALSA Teen's Top Ten List With five starred reviews, Tomi Adeyemi's West African-inspired fantasy debut, and instant #1 New York Times Bestseller, conjures a world of magic and danger, perfect for fans of Leigh Bardugo and Sabaa Tahir. They killed my mother. They took our magic. They tried to bury us. Now we rise. Zélie Adebola remembers when the soil of Orïsha hummed with magic. Burners ignited flames, Tiders beckoned waves, and Zélie's Reaper mother summoned forth souls. But everything changed the night magic disappeared. Under the orders of a ruthless king, maji were killed, leaving Zélie without a mother and her people without hope. Now Zélie has one chance to bring back magic and strike against the monarchy. With the help of a rogue princess, Zélie must outwit and outrun the crown prince, who is hell-bent on eradicating magic for good. Danger lurks in Orïsha, where snow leoponaires prowl and vengeful spirits wait in the waters. Yet the greatest danger may be Zélie herself as she struggles to control her powers and her growing feelings for an enemy. "A phenomenon." -- Entertainment Weekly "The epic I've been waiting for." -- New York Times -bestselling author Marie Lu "You will be changed. You will be ready to rise up and reclaim your own magic!" -- New York Times -bestselling author Dhonielle Clayton "The next big thing in literature and film." -- Ebony "One of the biggest young adult fiction debut book deals of theyear." -- Teen Vogue This title has Common Core connections. #1 New York Times bestseller , March 14, 2018*
Borrow & Download: Digital audiobook
---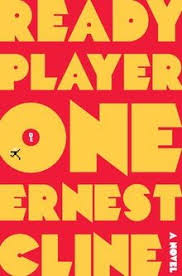 #1 NEW YORK TIMES BESTSELLER * Now a major motion picture directed by Steven Spielberg. "Enchanting . . . Willy Wonka meets The Matrix ."-- USA Today * "As one adventure leads expertly to the next, time simply evaporates."-- Entertainment Weekly A world at stake. A quest for the ultimate prize. Are you ready? In the year 2045, reality is an ugly place. The only time Wade Watts really feels alive is when he's jacked into the OASIS, a vast virtual world where most of humanity spends their days. When the eccentric creator of the OASIS dies, he leaves behind a series of fiendish puzzles, based on his obsession with the pop culture of decades past. Whoever is first to solve them will inherit his vast fortune--and control of the OASIS itself. Then Wade cracks the first clue. Suddenly he's beset by rivals who'll kill to take this prize. The race is on--and the only way to survive is to win. NAMED ONE OF THE BEST BOOKS OF THE YEAR BY Entertainment Weekly * San Francisco Chronicle * Village Voice * Chicago Sun-Times * iO9 * The AV Club "Delightful . . . the grown-up's Harry Potter." -- HuffPost "An addictive read . . . part intergalactic scavenger hunt, part romance, and all heart." --CNN "A most excellent ride . . . Cline stuffs his novel with a cornucopia of pop culture, as if to wink to the reader." -- Boston Globe "Ridiculously fun and large-hearted . . . Cline is that rare writer who can translate his own dorky enthusiasms into prose that's both hilarious and compassionate." --NPR "[A] fantastic page-turner . . . starts out like a simple bit of fun and winds up feeling like a rich and plausible picture of future friendships in a world not too distant from our own." -- iO9*
Borrow & Download: Digital audiobook
*Descriptive content provided by Syndetics™, a ProQuest® service.